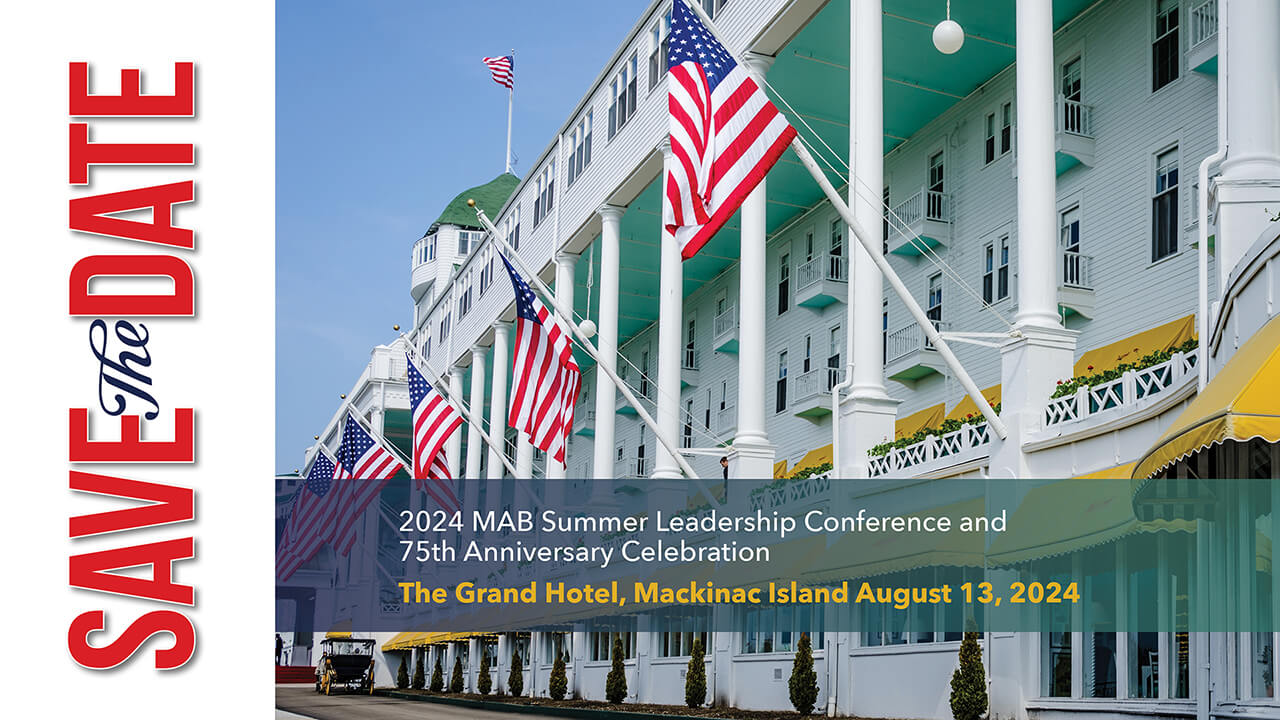 Save The Date for the MAB's 2024 Summer Leadership Conference and 75th Anniversary Celebration
August 12, 2024
MAB/MAB Foundation Board Meetings
August 13, 2024
MAB's 75th Annual Business Meeting
Leadership Conference Sessions
Awards Reception
Lifetime Achievement Awards Banquet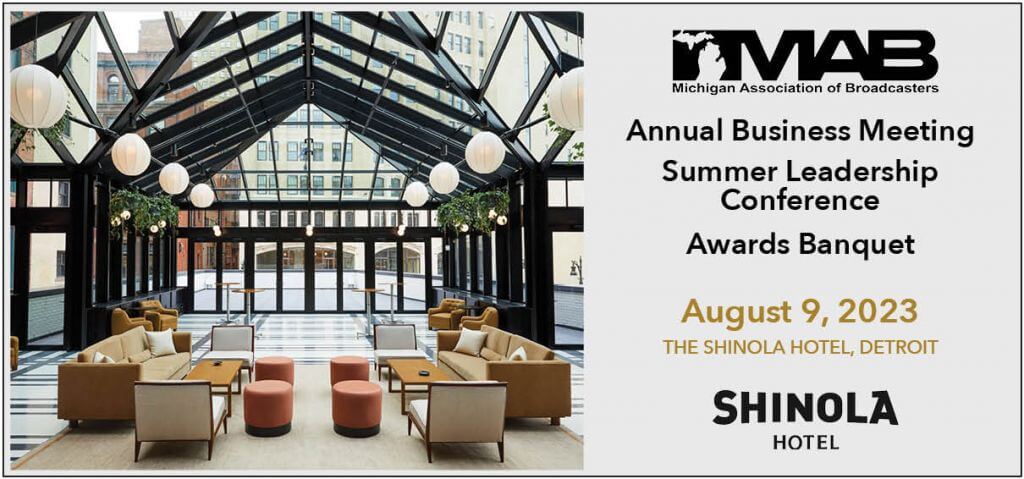 MAB Members gathered to learn, connect, and celebrate during the annual Summer Leadership Conference. The marquee event included the Annual Business Meeting, Lifetime Achievement Awards Banquet Dinner, leadership engagement sessions, and an exclusive unveiling of the new statewide industry recruitment campaign.
2023 Awards Banquet Keynote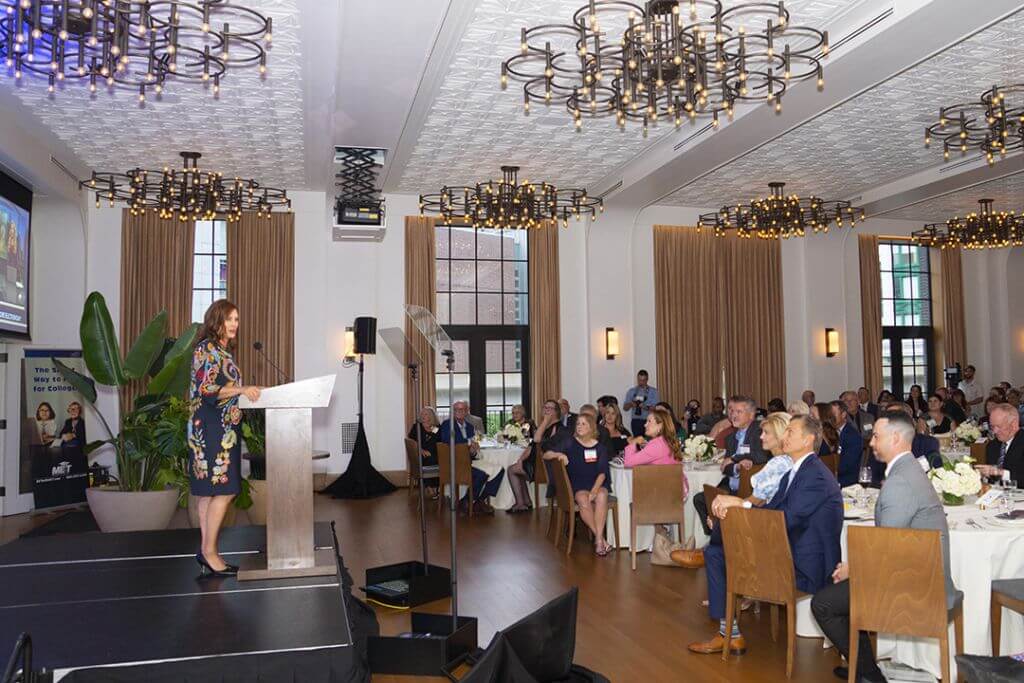 The Honorable Governor Gretchen Whitmer
Michigan Governor Gretchen Whitmer delivered the keynote address during the MAB Summer Leadership Conference Awards Banquet. Now in her second term, the Governor has signed over 1,000 bipartisan bills and four balanced, bipartisan budgets to deliver on the kitchen-table issues, grow the economy, and create good-paying jobs in every region of the state.
Gov. Whitmer recently signed the $81.4 billion FY24 budget which includes $1.5 million for the MAB to establish a Redundant EAS Network.  Investing in a robust, responsive emergency alert network ensures the transmission of local, state, and federal alerts to the citizens of Michigan in the event of  internet outages during times of severe weather and disasters, child abduction – AMBER – alerts, civil emergencies, and nuclear power plant warnings. This is a significant project which will make Michigan one of – if not the – most responsive states in the country during emergencies.
2023 Leadership Conference Sessions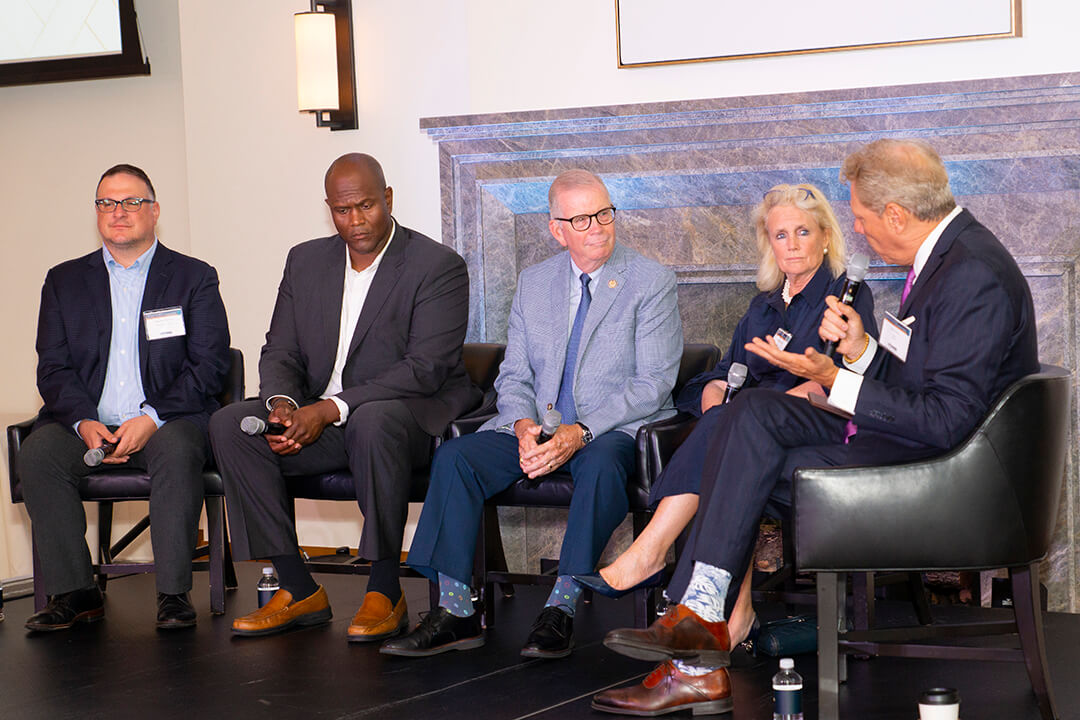 Civility, Ethics, and the Role of Broadcasting:
A Conversation with Michigan Lawmakers
Political rhetoric is a powerful tool that can inspire and move public opinion.  It's amplified when aired on local TV and radio stations.  In this panel conversation, lawmakers shared their thoughts on the current temperature of discourse and the impact of Michigan broadcasters in these discussions especially headed into the 2024 election cycle.
Panelists:
Rep. Debbie Dingell (D-MI6)
Rep. Tim Walberg (R-MI5)
State Rep. Joe Tate, Speaker of the House
State Rep. Matt Hall, House Minority Leader
Devin Scillian, WDIV-TV Detroit (Moderator)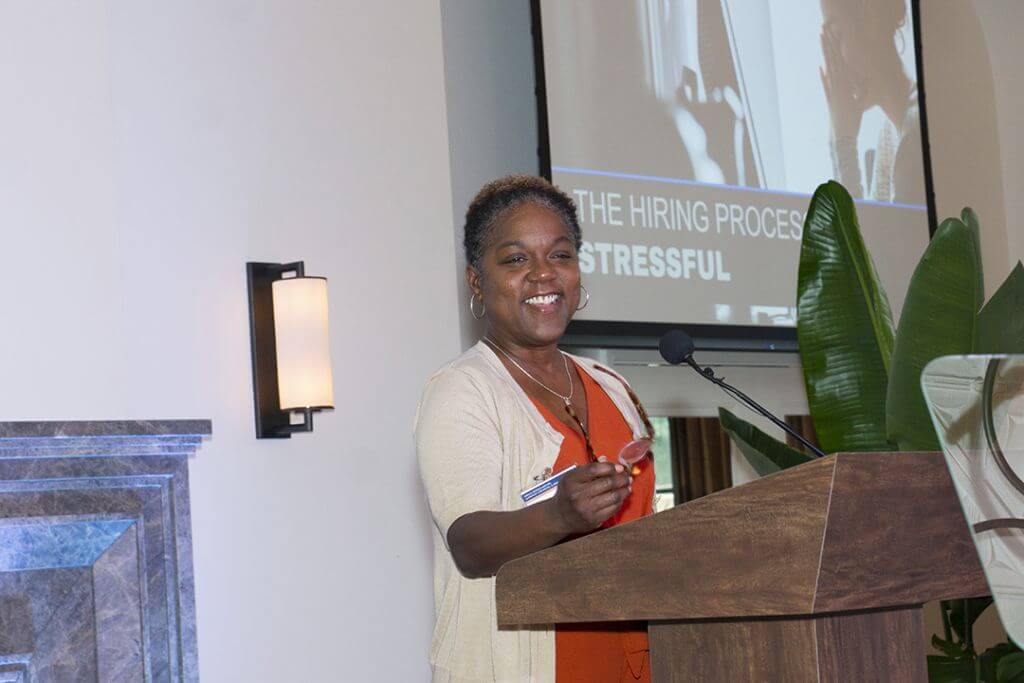 You're Looking in All the Wrong Places: How to Find Diverse Talent at Every Level
You follow the EEO rules widely distributing each job, posting vacancies on job boards, participating in career fairs and recruitment events, and beyond, but diverse job seekers aren't knocking down your door. In fact, they aren't knocking at all. This session explored ways to engage diverse job applicants, refine your hiring strategy, comply with FCC requirements and meet your goal to attract the best and brightest candidates.
Michelle Duke, Chief Diversity Officer, National Association of Broadcasters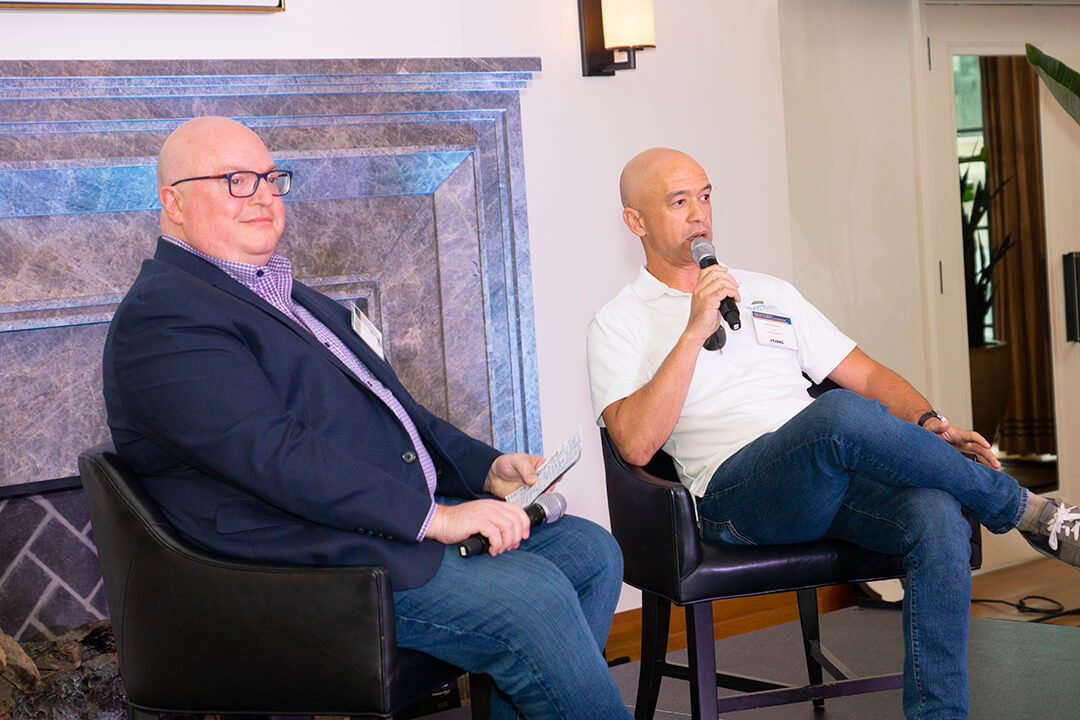 A Friendly Talk About...Politics?! 
Harbor Strategic's John Sellek and Grassroots Midwest's Adrian Hemond form the unlikely bipartisan duo of Baldly Bipartisan. Adrian, a Democrat, and John, a Republican, each have worked in and around Michigan's Capitol for decades, gaining a unique perspective on our state's public policy and political battles. They believe politics is at its best when we can all just be real, even if their experiences make them just a little bit cynical about the state of civil discussion. They talked about national and state politics, reviewed our state legislative session so far, next year's elections, and the rapidly increasing use of AI in everything from press releases to television ads. Learn more at BaldlyBipartisan.com.
Adrian Hemond, CEO, Grassroods Midwest
John Sellek, Chief Strategist/CEO, Harbor Strategic
Regulatory Update
MAB's Legal Counsel David Oxenford discussed FCC, copyright, advertising and other legal issues of importance to radio and television broadcasters in Michigan.
David Oxenford, Partner, Wilkinson Barker Knauer, LLP
Thank You to our Sponsors