John D. Dingell Jr. Journalism Scholarship Fund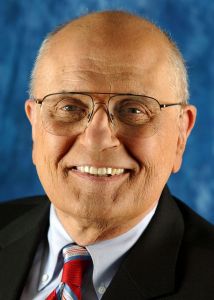 One $5000 Scholarship Awarded
Congressman John D. Dingell Jr. was the former Chair of the House Energy and Commerce Committee and the longest serving member of Congress.
He was knowledgeable on broadcasting and telecommunications issues and cared very deeply about the first amendment.
Applications are due January 12, 2024
Thank you applicants! Winners will be notified in February 2024 and celebrated at the Student Awards Luncheon in the spring of 2024.
Consider honoring Congressman Dingell with a contribution to the
John D. Dingell Jr. Journalism Scholarship Fund