The Carl E. Lee Broadcast Engineering Excellence Award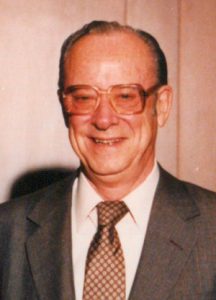 The Carl E. Lee Broadcast Engineering Excellence Awards was named after Carl E. Lee, a prominent Michigan broadcast engineer and station owner, who was known for his innovation and recognition of opportunity.  Broadcast engineers work diligently to ensure the integrity of our airwaves. For those who have exercised their skills and innovations for the advancement of technology, this is our opportunity to say "you're outstanding".
Two awards may be given each year – one to a radio engineer and one to a television engineer.  In 2021, the awards will be presented virtually during the MAB Summer Conference.
Candidates for the Carl E. Lee Broadcast Engineering Excellence Award must have been an employee, officer, or owner of any company, subsidiary or division whose primary business is broadcasting, or is directly in support of radio or television station in Michigan. The size of the organization with which each candidate is affiliated is not a determining factor. The merits of the contributions to broadcast engineering are the sole factors to be taken into account.
Candidates for the Awards shall have made contributions in one or more of the following categories:
Development of new technologies

Dissemination of technical knowledge and literature

Leadership in broadcast engineering affairs

Mentoring or coaching in the engineering field outside of the workplace

Inventions

Any outstanding contribution which warrants consideration
About Carl E. Lee:  Lee began his broadcast career as an engineer after graduation from the Michigan Academy of Radio Science in 1939. He rose through the ranks of management and in 1985 acquired ownership of Fetzer Broadcasting Services Inc. At that time Fetzer Broadcasting was comprised of WKZO Radio – Kalamazoo, WJFM – Grand Rapids, WKJF-AM/FM – Cadillac and Muzitronic Services, Inc.
Lee was presented with the MAB's Lifetime Achievement Award in 1990.  He passed away February 22, 2015 at age 96.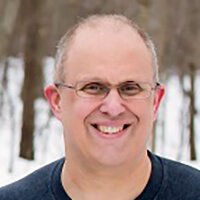 Mark Wittkoski
WGVU Public Media (Grand Rapids)
Mark earned his Bachelor of Science in Electrical and Electronics Engineering Technology from Ferris State University in 1995 and received a Master of Science degree from Grand Valley State University in 2009. He began his career in Broadcasting as an on-air talent for WPZX in 1993 while attending Ferris State University and later became their engineer. In the Summer of 1995, he joined the WGVU Engineering Department as an intern and accepted a full time position in December of 1995. At the Age of 29, he designed a new studio facility for WYBR in Big Rapids and completed the move. At WGVU, Mark was Instrumental in the design and installation of Livewire IP audio for their four radio studios, two television audio booths and IP STL's. Among other duties he provides support to WGVU's Radio, Television and Satellite services.
In 2006, Mark founded AMEKO Group, LLC. Mark has provided technical consulting and engineering contract services for Mentor Partners, Inc in Big Rapids, Cumulus Media radio studio and transmitter locations throughout West Michigan. Additionally, Mark has developed the RDS Express application which provides interface to satellite PAD data, message insertion and near real-time sports scores. In 2007 Mark put translator W299BE on the air which is believed to be Michigan's first translator to be used to rebroadcast an AM Station.
Mark volunteers his engineering services to Grand Valley State University Internet stations WCKS The Whale and WLSZ Radio. Mark has been serving on the MAB Engineering committee since September 2012 and remains an active member of the SBE Chapter 102 of West Michigan, currently serving as its Chair
Brian Kusch
Michigan State University (East Lansing)
Brian Kusch grew up in Gladwin, Michigan where he took an interest in photography during high school. From there, Brian attended Ferris State University and earned an Associate Degree in Photography and a Bachelor of Science in Television Production.
After college he interned, then worked at Future Media Corporation in Okemos, Michigan for seven years. While there, Brian ended up mostly doing lighting, videography, and editing and also served as sort of the in-house engineer. From there he went to Consumers Energy for seven years as a video producer/director of photography and served as the engineer taking care of the control room, edit and duplication system. During this period, Brian also attended LCC and earned an Associates Degree in Digital Electronics.
In 2000, Brian moved to Michigan State University where he currently works as a Broadcast Engineer taking care of the studios and AV systems for the College of Communication Arts & Sciences. During this time he earned an MBA and attained various certifications. The largest and most rewarding project he's had the opportunity to work on was designing and building a working newsroom in 2015 which includes a mini tv studio / classroom and connects to the Colleges' main TV studio, and to the campus dark fiber video network. Students produce live newscasts and live play-by-play for the Big Ten Network's student U production broadcasts.
Brian thanks his loving wife Anne for 33 years of support for putting up with my, at times, crazy schedule, and my kids, both of whom became engineers. My daughter who is a packaging engineer for Pepsi, and my son who is a broadcast engineer for Game Creek Video.
Brian says his path to becoming a broadcast engineer is not the typical one, but he's enjoyed the journey and look forward to what's ahead.
Previous Recipients of the Carl E. Lee Broadcast Engineering Award:
1997...Larry Estlack

2001...John F.X. Browne

2002...Carl W. Onken

2003...Eugene "Gene" Wiczak

2004...Edwin Buterbaugh

2005...Helge Blucher

2006...Michael Bradford (R)

2006...Marcus Williams (TV)

2007...Del Reynolds (R)

2007...Michael Doback (TV)

2008...Jerry L. Martin (R)

2008...Lowell Shore (TV)

2009...Greg Urbiel (R)

2009...Dale Scholten (TV)
2010...Ed Trombley (R)
2010...John Grover (TV)
2011...Ralph Haines (R)
2011...Michael Laemers (TV)
2012...David E. Gale (R)
2012...Michael E. Winsky (TV)
2013...Bob Lumbert (R)
2013...Chris Arnaut (TV)
2014...Geary S. Morrill (R)
2014...Gary Blievernicht (TV)
2015...Robert L. Friedle (R)
2015...Chuck Mikowski (TV)
2016...Don Missad (R)
2016...Wayne Henderson (TV)
2017...Craig Bowman (R)
2017...David Oliver (TV)
2018...Tom Bosscher (R)
2019...Richard Paul Grzebik (R-TV)
2019...Gary Harding (R)
2020...Coral Howe (R)
2020...Frank Maynard (TV)
2021...Keith Bosworth (R)
2021...Darel Vanderhoof (TV)
2022...Mark Wittkoski (R)
2022...Brian Kusch (TV)