The Carl E. Lee Broadcast Engineering Excellence Award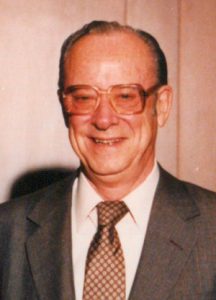 The Carl E. Lee Broadcast Engineering Excellence Awards was named after Carl E. Lee, a prominent Michigan broadcast engineer and station owner, who was known for his innovation and recognition of opportunity.  Broadcast engineers work diligently to ensure the integrity of our airwaves. For those who have exercised their skills and innovations for the advancement of technology, this is our opportunity to say "you're outstanding".
Two awards may be given each year – one to a radio engineer and one to a television engineer.  In 2023, the awards were presented during Beer & Bull at the Great Lakes Media Show, in Lansing, March 14-15.
Candidates for the Carl E. Lee Broadcast Engineering Excellence Award must have been an employee, officer, or owner of any company, subsidiary or division whose primary business is broadcasting, or is directly in support of radio or television station in Michigan. The size of the organization with which each candidate is affiliated is not a determining factor. The merits of the contributions to broadcast engineering are the sole factors to be taken into account.
Candidates for the Awards shall have made contributions in one or more of the following categories:
Development of new technologies

Dissemination of technical knowledge and literature

Leadership in broadcast engineering affairs

Mentoring or coaching in the engineering field outside of the workplace

Inventions

Any outstanding contribution which warrants consideration
About Carl E. Lee:  Lee began his broadcast career as an engineer after graduation from the Michigan Academy of Radio Science in 1939. He rose through the ranks of management and in 1985 acquired ownership of Fetzer Broadcasting Services Inc. At that time Fetzer Broadcasting was comprised of WKZO Radio – Kalamazoo, WJFM – Grand Rapids, WKJF-AM/FM – Cadillac and Muzitronic Services, Inc.
Lee was presented with the MAB's Lifetime Achievement Award in 1990.  He passed away February 22, 2015 at age 96.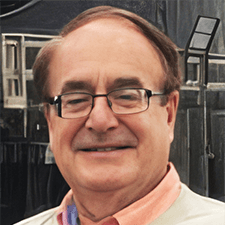 Walker Sisson
Contract Engineer (Southwest Michigan)
This year's Carl E. Lee Engineering Excellence Award for radio is presented posthumously to Southwest Michigan contract engineer Walker Sisson. Walker was an on-call/contract engineer for dozens of stations in Southwest Michigan and Northwest Indiana. Bitten by the engineering bug early on, Sisson managed to build his first transistor radio with his dad when he was only six years old. During his adolescent years, he spent untold hours working on his ham radio. He attended Michigan Technological University and Western Michigan University. He led his own engineering company and was instrumental in the design, construction and maintenance of many radio stations. Walker was known not only as a great engineer, but as a teacher, counselor, inventor, program advisor and friend.
Walker passed away in September of 2019.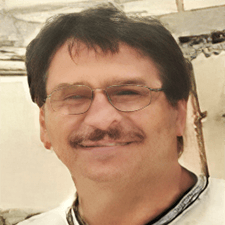 John Azar
Transmitter Supervisor (Retired), WWJ-TV/WKBD-TV (Detroit)
This year's Carl E. Lee Engineering Excellence Award for television goes to retired WWJ-TV/WKBD-TV transmitter supervisor John Azar. Azar is a 1974 graduate of Ferndale High School, where he received a special Merit Award in electrical as well as a Certificate in Audio Visual Operator. After graduating he received a certificate of achievement from Congressional Representative Robert J. Huber. Later graduating from REST Electronics school in 1976, John started working at several TV repair shops. This was followed by a part-time job at WGPR-TV in 1983 under the supervision of John Grover. After going full-time with the station in 1987, he was soon promoted to Assistant Chief Engineer.. When CBS acquired the station in 1994, John became Transmitter Supervisor. The merger with WKBD-TV happened in 2001; and four years later, John began to oversee both facilities. He retired from the stations in September, 2022.
Previous Recipients of the Carl E. Lee Broadcast Engineering Award:
1997...Larry Estlack

2001...John F.X. Browne

2002...Carl W. Onken

2003...Eugene "Gene" Wiczak

2004...Edwin Buterbaugh

2005...Helge Blucher

2006...Michael Bradford (R)

2006...Marcus Williams (TV)

2007...Del Reynolds (R)

2007...Michael Doback (TV)

2008...Jerry L. Martin (R)

2008...Lowell Shore (TV)

2009...Greg Urbiel (R)

2009...Dale Scholten (TV)
2010...Ed Trombley (R)
2010...John Grover (TV)
2011...Ralph Haines (R)
2011...Michael Laemers (TV)
2012...David E. Gale (R)
2012...Michael E. Winsky (TV)
2013...Bob Lumbert (R)
2013...Chris Arnaut (TV)
2014...Geary S. Morrill (R)
2014...Gary Blievernicht (TV)
2015...Robert L. Friedle (R)
2015...Chuck Mikowski (TV)
2016...Don Missad (R)
2016...Wayne Henderson (TV)
2017...Craig Bowman (R)
2017...David Oliver (TV)
2018...Tom Bosscher (R)
2019...Richard Paul Grzebik (R-TV)
2019...Gary Harding (R)
2020...Coral Howe (R)
2020...Frank Maynard (TV)
2021...Keith Bosworth (R)
2021...Darel Vanderhoof (TV)
2022...Mark Wittkoski (R)
2022...Brian Kusch (TV)
2023...Walker Sisson (R)
2023...John Azar (TV)