Entercom's WDZH Flips to Alternative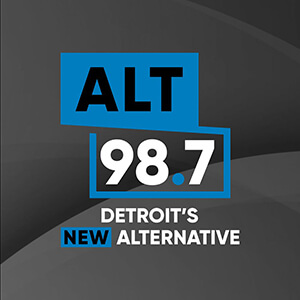 November 19 brought three format flips in the Detroit/Windsor market.  Following the switch of Windsor-licensed CIMX-FM's from alternative rock to country, Entercom has flipped WDZH-FM (Detroit) from soft adult contemporary to alternative as ALT 98.7, Detroit's new alternative.
In a press released, the station, previously known as 98.7 The Breeze, will boast a vast music library featuring artists like Blink-182, Cage the Elephant, My Chemical Romance, The Lumineers and Twenty One Pilots, among others.
"This is a huge opportunity to add alternative to our portfolio, and we're thrilled to further expand our content offering for Detroiters," said Debbie Kenyon, Senior Vice and Market Manager, Entercom Detroit. "ALT 98.7 will serve as a home for some of today's top hits from premier artists in the industry, while capturing the distinctive style and flair of the Motor City."
ALT 98.7 will launch with 10,000 songs commercial free. On-air programming details will be announced in the coming weeks.
Concurrent with the dual flips at "89X" and "93.9 The River" in Windsor, Entercom dropped Christmas Music on Soft AC "98.7 The Breeze" and launched Alternative "Alt 98.7."
The flip took place just after 12pm on Thursday (11/19) with Eminem's "Lose Yourself," White Stripes' "Seven Nation Army" and Foster The People's "Sit Next To Me" kicking off the new brand. The new format succeeds Bell's now defunct Alternative/Active Rock "89X" and AAA "93.9 The River" in the format. The "Alt" brand was previously utilized in the Detroit market by iHeartMedia's 106.7 WDTW-FM until its flip to Classic Rock in March 2019.
A third flip also occurred on November 19 when Bell Media, which owns CIMX-FM, switched co-located CIDR-FM from AAA to contemporary music under the name "Virgin Radio."