ATSC 3.0 On-Air in Detroit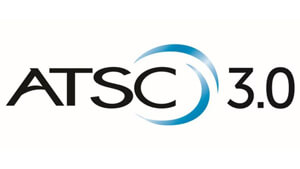 On December 7, television viewers in the Detroit market started getting a taste of the future as five local TV stations band together to launch NEXTGEN TV (ATSC 3.0) in Detroit.
The broadcast advance also signals the beginning of another project – the launch of the "Motown 3.0 Open Test Track" for merging automotive applications with NEXTGEN TV powered by the ATSC 3.0 standard. In addition to a better viewing and listening experience for consumers, NEXTGEN TV will also provide an avenue for advanced emergency alerting information for mobile viewers in future vehicles equipped with NEXTGEN TV receivers.
ABC affiliate WXYZ-TV (Channel 7, E.W. Scripps), NBC affiliate WDIV-TV (Channel 4, Graham Media Group), CBS owned and operated station WWJ-TV (Channel 62), MyNetworkTV affiliate and NEXTGEN TV host station WMYD-TV (Channel 20, E.W. Scripps), and Fox Television owned and operated station WJBK-TV (Channel 2) are now offering the new NEXTGEN TV service through a collaborative effort which insures that current over-the-air broadcasts also remain available to viewers.
In addition to providing a new, improved way for broadcasters to reach viewers with advanced emergency alerting, NEXTGEN TV allows a viewer to be immersed in stunning video with brilliant color, sharper images and deeper contrast that will make viewers feel like they're really there. NEXTGEN TV adds a whole new dimension to TV viewing, with brilliant video and new Voice + dialogue enhancement, to bring voices to the foreground. Viewers will feel the power of movie theater-quality sound that enables a viewer to hear every voice clearly and offers consistent volume across channels. NEXTGEN TV is also enhanced with Internet content to get the most out of live sports, live news, live events and more, in real time.
Broadcasters launching services in Detroit are also carving out some of their over-the-air Internet Protocol broadcast capacity to create the "Motown 3.0 Open Test Track."
"The goal of the Motown 3.0 Test Track is to provide another research and development environment for the automotive industry to road test proof-of-concepts and connected car solutions using the Internet Protocol (IP) capabilities of the new broadcast TV standard. Transformative advances in core TV broadcast technologies made possible by ATSC 3.0 give terrestrial broadcasters new abilities to deliver Infotainment and IP data services to an infinite number of vehicles simultaneously, as well as to the displays and devices in them – whether on-the-go or in the garage. In the future, automobile makers will be able to, for example, update millions of in-car systems simultaneously at a comparatively low cost to today's manual systems. This is just one of the exciting innovations we see available through this IP capability," said Brian Lawlor, President, Local Media, Scripps.
To commemorate the new test track in Detroit, the first file delivered via ATSC 3.0 is a .PDF file of an 1886 patent for one of the first automobiles. Other files to be transmitted with the initiation of NEXTGEN TV service — in addition to live local news, weather and other programming — include advanced emergency alerting, navigation maps, coupons, and non-real-time audio and video segments – all of which future drivers and passengers might want in a future vehicle.
Initial participants in the Motown 3.0 Open Test Track initiative include LG Electronics, Amazon Web Services and LTN Global. Triveni Digital is providing the ATSC 3.0 Broadcast Chain including the Non-Real-Time (NRT) content delivery infrastructure and receiver software. Additional collaborators include Pearl TV, the Phoenix Model Market partners, The E.W. Scripps Company, ViacomCBS, Fox Television, and Graham Media.
From Phoenix to Portland, and Pittsburgh to Tampa, NEXTGEN TV service is already on the air in more than a dozen cities across the country. Detroit joins the early adopters in rolling out the new third-generation digital TV broadcast technology that has the potential to revolutionize how TV viewers interact with their home screens. Motor city viewers can learn more about NEXTGEN TV by visiting www.WatchNextGenTV.com, which offers a guide to cities carrying the service as well as links to available NEXTGEN TV models.
By merging over-the-air TV with the Internet, NEXTGEN TV is going to change the way viewers watch live broadcast television. Local stations can now personalize their news, sports, live events and shows with interactive features that give viewers the content most relevant to them. NEXTGEN TV is a feature built into select new TV models from LG Electronics, Samsung, and Sony that are now at retail and available soon.
NEXTGEN TV is designed to be upgradable so a viewer's television advances with the latest technology. Features available on NEXTGEN TV will vary by device and by broadcaster as commercial service becomes available in local markets. With NEXTGEN TV, viewers can get:
Stunning 4K, High Dynamic Range video
Movie theater quality sound
Added voice clarity with Voice +
Consistent volume across channels
Enhanced Internet content on demand
Advanced Emergency Alerting functions to keep viewers better informed