Congress Ads Voice to Call for More Diversity in Media Ownership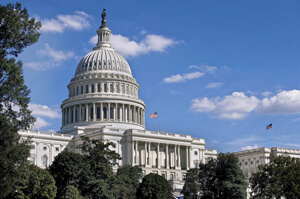 Congressional lawmakers are using some of their lame duck session to address concerns about media ownership. The U.S. House passed, by a voice vote Wednesday (12/9), a resolution that said more needs to be done to improve media ownership diversity, according to a report in InsideRadio.
"The survival of small, independent, and diverse media outlets that serve diverse audiences and local media markets is essential to preserving local culture and building understanding on important community issues that impact the daily lives of residents," reads the resolution (H. Res 549). It goes on to say that diversity is a "core tenant" of the public interest standard used as a foundation of media policy. And congressmen also pledged to work with media companies and others to develop solutions to eliminate barriers to media diversity.
Sponsored by Rep. Val Demings (D-FL) in September 2019, the resolution attracted the support of 78 cosponsors, including Michigan Reps. Rashida Tlaib (D-13) and Brendal Lawrence (D-14) were among the cosponsors. 
Energy and Commerce Chairman Frank Pallone (D-NJ) and Communications and Technology Subcommittee Chairman Mike Doyle (D-PA) said in a joint statement the resolution was in response to "growing calls for diversity" that they have heard during the past years.
The resolution has no immediate impact on any current law or policy in effect. Instead, the bigger impact may be as a signal to the Federal Communications Commissions which is midstream in the latest quadrennial review of the agency's media ownership regulations. And Demings said it could lay the groundwork for future action.
"As we look towards 2021 and a new Congress and new administration, I am eager to continue our work to support diversity in media and show the world the remarkable power of different perspectives," she said.
The resolution has also been introduced in the Senate by Senator Marco Rubio (R-FL) and Senator Jacky Rosen (D-NV). But the Senate has not yet taken any action on the legislation where it has only added two co-sponsors.