WGHN, WMPA Wrap Up Annual Coat Drive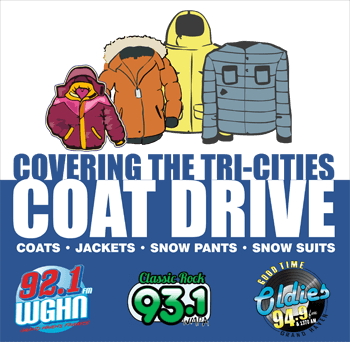 WGHN-AM/FM and WMPA-FM (Grand Haven), in conjunction with Pantenga's Cleaners just wrapped up their annual coat drive.  As of press time, 759 coats have been dry-cleaned with another 400 to 500 coats waiting to be processed.
After dry cleaning, all coats are being presented to the non-profit Love in Action for distribution.  The stations set up 27 locations in their coverage area for collection.
Last year, the effort resulted in over 1,200 coats for those in need and this year's effort should be just as good, if not better!