Buck 92 Debuts In Mt. Pleasant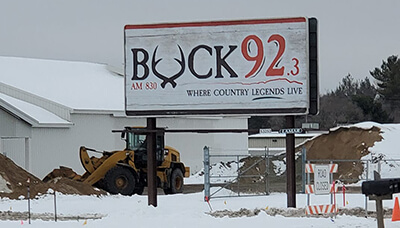 Following a weekend of stunting, this past Monday morning (1/4), Latitude Media flipped the AM/FM Translator combo WMMI (Mt. Pleasant) to a new classic country format.  The station, known as Buck 92.3 FM and AM 830 and features country classics from the 70s, 80s and 90s, as well as some selections from the early 2000s.
The format change followed market research and nearly 6 months of work by Latitude owners Bob and Laurie Peters, operations manager Shawn Powers and other staff members.
"We thought people in Isabella County wanted country music," Peters told The Morning Sun newspaper.  "We knew we wanted to make a change and we took the old format, washed it clean, and started fresh."
"The reaction has been phenomenal," Powers said. "Some have asked what's going on since the change began but the Facebook likes have doubled and the comments have been good."
The station previously aired a news/talk format.  Listen to the new Buck 92 here.