Michigan Broadcasters Currently Assigned to Vaccine Priority Group '1C'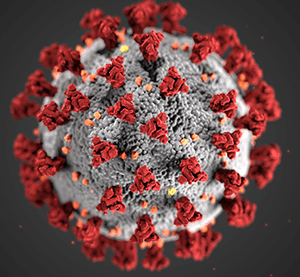 At this time within Michigan, vaccines are being given to individuals in prioritized group "1B."  MAB President/CEO Karole L. White has been in communication with MDHHS, this group includes frontline essential workers who are continuously working closely with large numbers of the public on a daily basis. Those would include workers like first responders, firefighters, food and agriculture workers, grocery store employees, public transit workers and educators.  People over 65 also are in the category, which is a state deviation from CDC guidelines.
Group "1B" opened up shortly after group "1A" began receiving vaccines. One group does not necessarily end before another is open. It all depends on vaccine supplies and the rate of vaccination,
Broadcasters, led by a coalition of organizations serving professional journalists around the nation, lobbied the CDC to include journalists/ reporters in one of the essential worker categories. They were successful in getting that concession and broadcasters were placed in category "1C" with communication workers. This category should open by April but broadcasters are urged to stay in contact with their local health department as it all depends on availability and the number of qualified people signed up for vaccinations almost on a daily basis.
We know that this is frustrating to broadcasters, who's reporters often have to be close to unmasked individuals in large crowds. The MAB sent letters of request asking that broadcasters be allowed to move up to group "1B." This request was sent to Governor Gretchen Whitmer, MDHHS Director Robert Gordon and MDHHS Chief Medical Executive Dr. Joneigh Khaldun.
MAB's White was told that the administration recognizes the importance of the contribution of broadcasters and other journalists. It won't be long before "1C" is opened. They are not, however, making exceptions for work classes at this time with such limited vaccines.