MAB To Offer FREE Sales and Leadership Helpline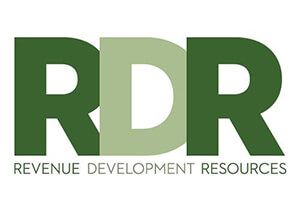 Understanding how important it is to get the Michigan Economy back up to full vitality again and that many of you are working with reduced staff at least until the economy improves, MAB has hired two of the best sales and leadership consultants to help you. Mark and Holly Levy, Revenue Development Resources (RDR) are some of the nation's top media consulting teams and they will help you for the next few months to build your station sales and your sales teams. They will provide your sales team and management with the boost they need during this post COVID period of regrowth.
Broadcasters are in the people business yet many of our appointments are still not in person. Thanks to the progressive thinking of the MAB Executive Committee. Help is on its way.
Here is how it will work:
Mark and or Holly Levy under strict confidentiality will take your calls on sales and leadership issues. They will spend up to 20 minutes per call listening to your business challenges and offer practical and effective advice, resources, and solutions within their expertise. They will return all calls as fast as possible, but at most within 24 hours.
Starting March 1, employees of MAB member stations will have access to our Sales Consultants ON-Call via the "MAB Sales & Leadership Help Hotline." The Helpline is open M-F 9-5PM call 972.522.8570. Have your 2021 membership pass code ready when you call. If you do not have your password call the MAB to secure it. You should have received your membership card with your password in the mail. Any employee at a station may get their membership card by calling the MAB office.
If after working with you the issues cannot be solved, you may require more in-depth training. Our consultants may suggest private consulting beyond the Help line. THIS IS Optional and will only be suggested if all else fails.
Remember your call is confidential. Broadcast sales like all sales have changed. Your sales skills need to change to meet them. So please keep your MAB Sales & Leadership Help Hotline number handy: 972.522.8570. When you or your team needs assistance with sales and/or leadership issues, help is on its way! Looking forward to helping you!