Graham Media Recognizes Its Stations' Best News Storytelling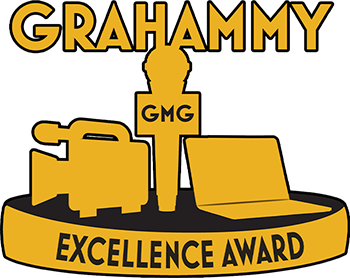 Best Stand-up or Live Shot goes to the company's WDIV-TV (Detroit).
Graham Media Group officially announced the winners of its second annual Grahammy Awards, a companywide program recognizing excellence in news storytelling across its TV newsrooms in the past year.
Emily Barr, Graham Media's president and CEO, says: "We are constantly sharpening and improving our writing, photojournalism and production so that our viewers remain informed and prepared. I am thrilled to honor the best of the best across all of Graham's markets and to acknowledge the outstanding, creative work our newsrooms produce every day."
In addition to WDIV-TV, other Graham Media stations receiving recognition include WJXT-TV, Jacksonville, FL, WKMG-TV, Orlando, FL. KPRC-TV, Houston, TX and KSAT-TV, San Antonio, TX.
"All the stations gather their stories," says Julie Dreixler, Graham's VP of HR."I want to say there's over 170 submissions across the Graham Media Group."  Each station reviews their own submissions and then choose just one for each of the six categories, says Dreixler.
"Our news directors pick the finals," Dreixler says. The winners get a Grahammy jacket, a traveling trophy and a bobble head.  The winners were announced March 2.