Midwest Communications Debuts 'Hits 96.5' in Kalamazoo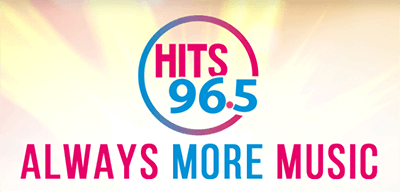 Following last week's move of the "Jack-FM" format from WZOX-FM (96.5) to sister station WVFM-FM (106.5) , Midwest Communications has launched a new Contemporary Hit Radio station in the market on the 96.5 frequency.
RadioInsight reports that the station, known as "Hits 96.5" will utilize on-air talent from other Midwest stations. WIFC Wausau WI afternoon host Belkey will host mornings from 5-9am. WNFN Nashville weekend host Amanda 'Nova' Terranova will host middays from 9am-1pm. Miggy Santos, Brand Manager/morning host at clustermate Country "Win 98.5" WNWN Battle Creek will host 1-3pm. WNWN APD/evening host Jordan Lass will host afternoons from 3-7pm, while WIFC evening host Mike Mathers will host the same daypart in Kalamazoo.