CDC Releases Guidance for People Who are Fully Vaccinated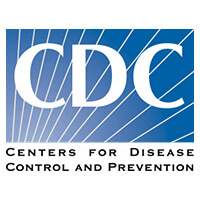 On March 8,  the US Centers for Disease Control and Prevention  (CDC) released its first set of guidance for fully vaccinated people.
Here's what fully vaccinated people can do:
Visit other vaccinated people indoors without masks or physical distancing
Visit indoors with unvaccinated people from a single household without masks or physical distancing, if the unvaccinated people are at low risk for severe disease
Skip quarantine and testing if exposed to someone who has Covid-19 but are asymptomatic, but should monitor for symptoms for 14 days
The CDC does say that people should avoid travel. "Every time there's a surge in travel, we have a surge in cases in this country," CDC Director Dr. Rochelle Walensky said during Monday's White House COVID-19 Response Team briefing.
Fully vaccinated means two weeks after the second dose of the Pfizer/BioNTech or Moderna vaccines, or two weeks after a single dose of the Johnson & Johnson vaccine.
White House Senior Adviser for COVID Response, Andy Slavitt, told CNN that as they see the rate of vaccination increase, we should expect to see more guidance on how to return to normal. "The rate at which new guidance will develop is directly related to how quickly we vaccinate the country. This is the key point. At 10% vaccinations, we have this guidance. At 20-30%, we will have new guidance," Slavitt said.