WLNS Hosts Digital Town Hall on Mental Health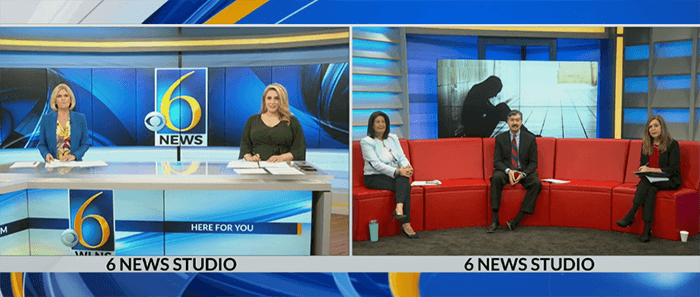 On March 17, Nexstar Broadcasting's WLNS-TV (Lansing) hosted a one-hour digital Townhall focused on Mental Health.
The event was streamed live on the station's website as well as Facebook. Experts answered viewer questions and discussed a number of topics, and resources available for those struggling with mental illness.  Viewers were able to submit a question via email as well as through Facebook during the event
The event was hosted by the station anchors Sheri Jones and Chivon Kloepfer.  Panelists included Karen Gallagher of the Wellness Institute; Sara Lurie, Executive Director Community Mental Health Association for Ingham, Clinton and Eaton counties; and Robert Sheehan, CEO of Community Mental Health Association of Michigan.
Watch here.