Future Journalists to Join Tim Skubick in Special 'Off The Record'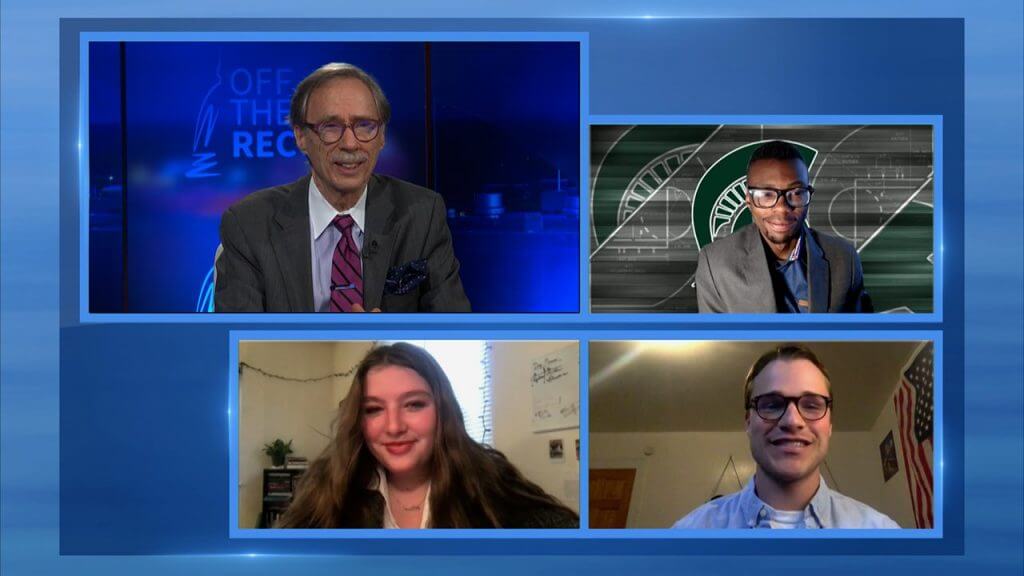 This weekend, on a special edition of WKAR (East Lansing) Public Media's Off The Record program, three current students in the School of Journalism at Michigan State University talk with senior capitol correspondent and Off the Record anchor Tim Skubick about why they are motivated to enter this profession, how they view the role social media has taken in the flow of daily news and how their peers feel about politics.
Then, in a table-turning twist, panelists Joe Freihofer, Julian Stainback and Jasmine Hall get a chance to cross-examine Tim.
This special Off The Record broadcast will be seen Friday, April 9 at 8:30 p.m. on WKAR-TV with repeats on Sunday, April 11 at 11 a.m. and 11:30 p.m   In addition, the program will be available to stream for FREE at video.wkar.org starting. at 1 p.m. on Friday, April 9.