WSGW Named Service to America Award Finalist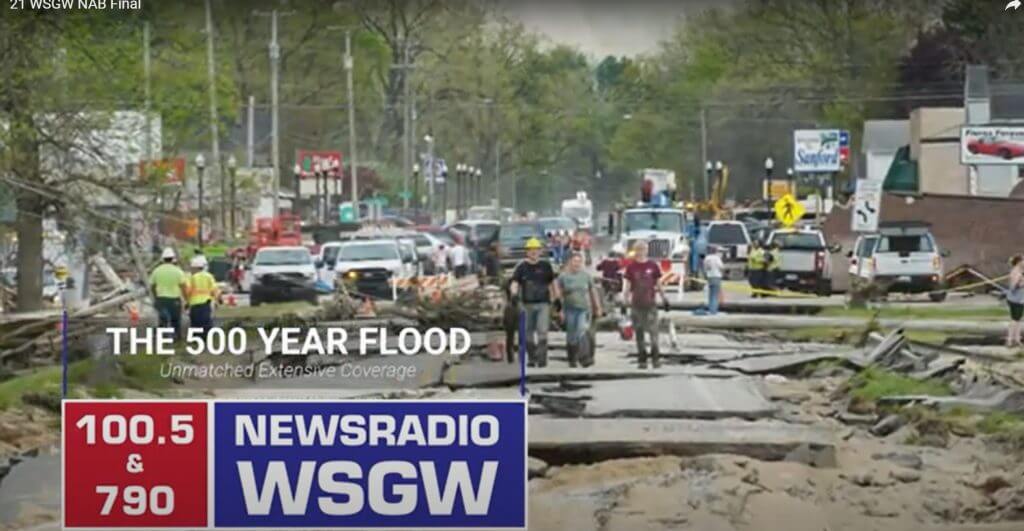 The National Association of Broadcasters Leadership Foundation announced its finalists for the 2021 Celebration of Service to America Awards on Thursday (4/49); included among the list was Michigan's WSGW-AM (Saginaw) in the Radio – Medium Market category.
WSGW was selected for its 50 hours of airtime devoted to flood relief following the failure of the Sanford and Edenville dams on May 19, 2020.
"Amid a pandemic, the City of Midland was facing the rising waters of Sanford Lake bursting through the Sanford Dam. With the torrent of water downriver flooding the community, WSGW was on the air giving safety updates and emergency shelter information to keep the community safe and informed." the awards website reads. "Over 10,000 residents were forced to evacuate, leaving behind their homes and unsure what would be left following this 100-year flood. WSGW provided continuous safety messages regarding electricity and water contamination, appeals for volunteers, coordinated food and clothing drives and advice on handling water damage in homes. They informed the public and provided updates on Michigan Gov. Gretchen Whitmer coordinating state assistance and U.S. Rep. John Molenaar (MI-4) intervening to get federal aid on the way."
The Celebration of Service to America Awards recognize outstanding community service by local broadcasters. One winner from each category will be announced during the awards program that will premiere on July 10, 2021 and run through August 14, 2021.
"America's local broadcasters' fundamental commitment to public service continues to shine brighter than ever, and this year's finalists embody the close bond between stations and their communities." said NAB Leadership Foundation President Michelle Duke. "We look forward to celebrating these outstanding stations and honoring their critical work informing, supporting and strengthening the public in a year of unparalleled difficulties."
The 2021 Celebration of Service to America Awards finalists represent 20 states and 28 cities. During 2020, these 28 stations devoted a collective 3,528 hours of airtime to public service and provided more $43,440,000 in funds and donations.
Click here to see the full list of 2021 Celebration of Service to America Awards finalists.