Heritage Broadcasting Company Acquires Lake Effect Digital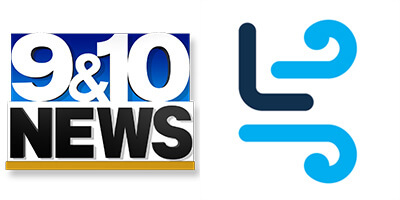 With the acquisition of Lake Effect Digital, Heritage Broadcasting will now be able to offer a full suite of digital solutions for businesses and organizations throughout Michigan. Along with the Mane Content team, Lake Effect Digital will become one of the most comprehensive and progressive digital agencies in Northern Michigan, offering a full line of agency services to its clients.
"We are extremely excited to bring two Northern Michigan Media companies together under one roof," said Pete Iacobelli, CEO of Heritage Broadcasting Company, "Both companies are happy to join these family businesses with strong ties to Northern Michigan and give us the infrastructure and expertise to grow and better serve our clients."
The two companies will be under the umbrella of Heritage Broadcasting Company, with Lake Effect Digital continuing to go by their name. They will be working toward the mutual goal of growing together and helping Northern Michigan businesses thrive.
"We are very excited about this next phase of Lake Effect and look forward to integrating with the Heritage Team. We feel fortunate to be supported by such a wonderful community and clients that have trusted us throughout the years. Our goal will be to continue our high level of service to our clients while bringing in more resources to deliver better results across all digital platforms," said Jonathan Campbell, Digital and Content Director at Lake Effect Digital.