CDC: Vaccinated Can Take Masks Off Indoors and Outdoors; MDHHS Updates Guidance
The Hill reported Thursday afternoon (5/13) that Centers for Disease Control and Prevention (CDC) has released guidance that says if you are fully vaccinated — two weeks past the last required COVID-19 vaccine dose — you don't need to wear masks indoors or outside, and you don't need to maintain physical distance.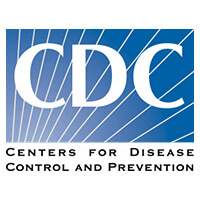 "The science is clear: if you are fully vaccinated, you are protected, and you can start doing the things that you stopped doing because of the pandemic," CDC said. Essentially, for vaccinated people, life can begin to return to normal.
On Friday (5/14), Governor Gretchen Whitmer  announced the Michigan Department of Health and Human Services (MDHHS) is updating the Gatherings and Mask Order to align with the U.S. Centers for Disease Control and Prevention's latest guidance on face coverings. The new order will effect on Saturday, May 15 at 9 a.m.
The new CDC guidelines do not apply to health care settings, correctional facilities or homeless shelters, the agency said.
The CDC said fully vaccinated people should still wear well-fitted masks where required by laws, rules and regulations, including on airplanes, trains and public transportation.