Beasley Hosts Zoom Event to Get Detroit Vaccinated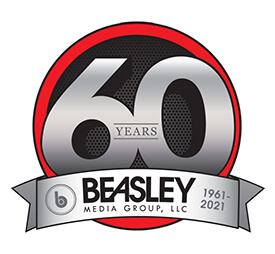 On May 13, Beasley Media Group (Detroit) hosted a Zoom meeting with community leaders to discuss ways to encourage everybody in Metro Detroit to Get Vaccinated in the next installment of Beasley's Solutions Not Slogans campaign. WDMK-FM (Detroit) on-air personalities Mason and Angie Starr, along with sister station WMGC-FM morning show host Zannie K and The Detroit Praise Network's Randi Myles were hosts.
The event was held live, but also was made available for viewing on the Beasley-Detroit station websites starting on May 14.
Scheduled guests included the City of Detroit Public Safety Medical Director and Chief Medical Consultant Dr. Robert Dunne, Denise Fair, Chief Public Health Officer City of Detroit and WDIV-TV Anchor Rhonda Walker.
"We are excited to host a video conference designed to provide an opportunity for our listeners to speak directly with city officials to create solutions to get the people of our city out to get vaccinated" said WDMK-FM On Air Personalities Mason and Angie Starr.