Call on Congress Goes Virtual This Year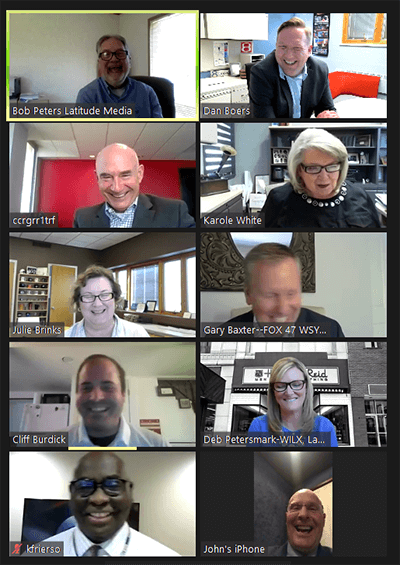 This past week, your MAB held its annual "Call on Congress" meetings with lawmakers from across Michigan.  Due to the continued pandemic concerns, this years COC was held virtually.  On Wednesday, MAB members were able to speak and discuss broadcast-related issues with staff from Congresswoman Elissa Slotkin's (D-8th) office, Congresswoman Lisa McClain (R-10th), Congresswoman Rashida Tlaib (D-13th), Congressman Tim Walberg (R-7th) Policy Advisor Elena Brennan, Congresswoman Brenda Lawrence (D-14th) staff member Ryan Casman, Congressman Peter Meijer (R-3rd) and Congressman Bill Huizenga (R-2nd).  On Thursday, members had a chance to share thoughts and concerns with Congressman John Moolenar (D-4th) Legislative Assistant Cliff Burdick.
Among the issues discussed were preserving local Journalism in the age of big tech; how a performance tax threatens local jobs; encouraging diversity in broadcasting by bringing back the tax certificate program; and how Congress should not pass legislation that hurts free, local broadcasting by modifying tax laws to make advertising more expensive for businesses.
The MAB appreciates all the members who took time this week to help with getting our concerns out in front of Congressional leaders.