House Passed Bill to Prevent FOIA Suspension by Executive Order Moves to Senate Floor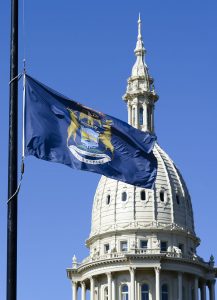 Members of the Senate Oversight Committee on Tuesday recommended the full Senate approve a House bill that would prohibit the suspension of Freedom of Information Act requests through an executive order in many cases, according to a report in Gongwer.
Jonathan Magry, a staffer for the bill's sponsor Rep. Steve Johnson (R-Wayland), told the committee HB 4448 was drafted in response to Executive Order 2020-38 from Governor Gretchen Whitmer in April 2020 that gave permission to government bodies to cite the pandemic as a reason for the delay of some FOIA requests.
That executive order drew legal challenges from two residents and was rescinded in June 2020.
Magry said the bill is a needed transparency measure to prevent the state from suspending FOIA and require that government bodies follow the existing deadlines for responding to requests.
Sen. Jeff Irwin (D-Ann Arbor) questioned the bill's language stating that an exemption for responding to a FOIA request would be if a government body establishes "a physical inability to comply with those duties as a direct result of the declared state of disaster or emergency." He said that for some it could be a virus such as the coronavirus while it might mean a tornado hitting government offices or a nuclear attack for others.
The bill was reported to the Senate floor by a 3-1 vote with Irwin voting against the bill.