PMJA Honors for Michigan Public Radio Stations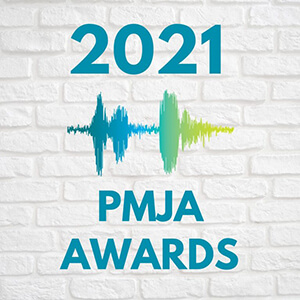 On June 24, at its 2021 Virtual Awards Ceremony, the Public Media Journalists Association (PMJA) announced the stations that will be receiving PMJA awards for work done in calendar year 2020.  Four Michigan radio stations are award recipients.
In Division A, WDET-FM (Detroit) won two first-place awards.  First was in the Arts Feature category for "A Monument to Malice Green Rises in Highland Park."  The station's second first-place award was in the Social Justice category, winning for "'Kneel With Us: Four Nights In, Detroit Protestors, Police Fight For Narrative."
In Division AA, Michigan Radio (Ann Arbor) won three awards.  The station's Stateside program won first place in the Audience Engagement Program category for "How do you survive 'pandemic parenting?" The station also took first place in the Continuing Coverage category for its ongoing COVID-19 pandemic reporting. Michigan Radio's Sarah Cwiek won second place in the News Feature category for "Tax foreclosure lawsuit asks: How much can government take from property owners?"
In Division C, WCMU-FM (Mt. Pleasant) won two first-place awards.  The station received first-place honors in the Breaking News category for "500-Year Flood During a Global Pandemic."  The station's second first-place award was in the Feature category for "Sanford Residents Hope For Federal Aid After Devastating Flood."
Also in Division C, WMUK-FM (Kalamazoo) won one first-place and two second-place awards.  First-place honors were in the Series category for "What Happens After the Protests."  Second-place awards were in the News Feature category for "The Morrow Dam Drawdown Is Polluting The Kalamazoo River" and in the Spot News category for "Youth Protest Calls For End to Police Violence."
This year, 203 awards were presented to 88 organizations. The awards recognize the best work in public media journalism from across the country. Stations compete against others with similar-sized newsrooms. Overall, judges reviewed nearly 1300 entries.  The full list of winners in pdf format is available here.