WXYT-AM Becomes "1270 The Bet"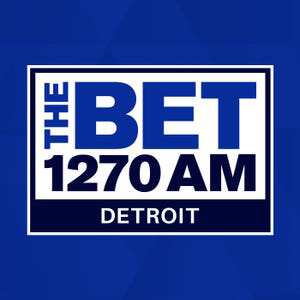 Previously airing on three Audacy-owned stations around the country, the company has expanded its Sports Betting "BetQL Network" to seven additional stations, including WXYT-AM in Detroit.  The network debuted on June 21. The company will also plan to distribute the network via affiliate opportunities with additional network providers. Details to be announced in the coming weeks.
"When we launched the 'BetQL Network' in January, we committed to giving our national audience a home for compelling sports betting content as this new landscape was rapidly growing," said Jeff Sottolano, Executive Vice President of Programming, Audacy. "This expansion is the next step in that goal and we're pleased to bring new and dynamic 'BetQL Network' programming to nine additional markets and new digital platforms. We are proud to build on our local and national sports audio leadership position with this expanded commitment to production and distribution of entertaining sports betting content to audiences across the country."
The network also unveiled a new weekday programming lineup, which includes "The Daily Tip" with Chelsa Messinger and Michael Jenkins, "BetQL Daily" with Joe Ostrowski and newly added Joe Giglio, "You Better You Bet" with Nick Kostos and Ken Barkley and "BetMGM Tonight" with Quinton Mayo and Ryan Horvat. Local BetQL Network affiliates will also carry CBS Sports Radio content including "The Jim Rome Show," JR Sport Brief and "After Hours with Amy Lawrence." Please visit station websites for a full list of programming and local listings.