American Legion Baseball U.P. Finals Airs On RRN Stations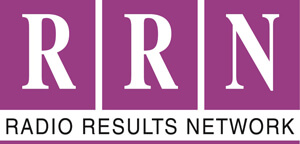 This past weekend (7/22-25), Results Radio Network stations aired The American Legion Baseball Upper Peninsula Zone Five tournament, with 21 games scheduled in Escanaba and Gladstone over four days. Seventeen of those games were broadcast on the stations of the Radio Results Network.
The top two teams from this tournament, plus the Marquette Blues, will qualify for next week's Class A state tournament, which will be held in Marquette.
The games were broadcast on a number of RRN stations.
WCHT-FM (93.5) and WCHT-AM (600) was the primary station for the Escanaba Cubs, Gladstone Indians and Bark River Bucs. Some games aired on WGMV-FM (Maverick 106.3) when there are multiple games at the same time.
WUPT-FM (100.3 The Point) was the primary station for Marquette Blues games and WZNL-FM (94.3 The Breeze) was the primary station for the Iron Mountain Greens.
All WCHT games were broadcast live at www.rrnsports.com. The Marquette and Iron Mountain games were broadcast on the station pages at www.radioresultsnetwork.com.