FCC Reminds Television Stations of EAS Obligation to Persons with Disabilities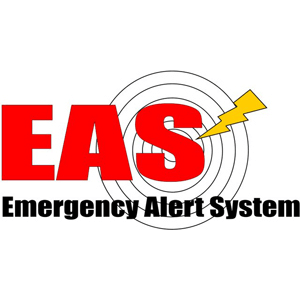 On July 21, the Enforcement Bureau of the Federal Communications Commission (FCC) issued an advisory to remind Emergency Alert System (EAS) Participants of the requirements to ensure that EAS alerts are visually and aurally accessible.  This advisory is targeted at television broadcast stations, analog and digital cable systems, wireless cable systems, wireline video systems and DBS providers must transmit EAS alerts in a manner that allows individuals with and without disabilities to access the full content.
These EAS Participants should take necessary steps, in compliance with Section 11.51 of the Commission's rules, to ensure that individuals who are deaf or hard of hearing and individuals who are blind or visually impaired have full access to EAS messages. For example:
Visual messages must be readily readable. Text should scroll at a speed that allows the viewer to read and understand the message. For example, to the extent possible, the crawl speed should allow viewers to read the crawl as if they were going to read it aloud.
The background and text colors should sufficiently contrast to allow for readability. For example, a bright green background with white text may not provide sufficient contrast. Green and red should also be avoided as viewers who are color blind have difficulty seeing these colors.
Audio messages should be spoken at a pace that allows for a listener to understand the content.
The advisory also encourages EAS Participants to enhance the accessibility of the emergency information contained in EAS alerts and offers some suggestions.