WGHN Celebrates 65 Years of Service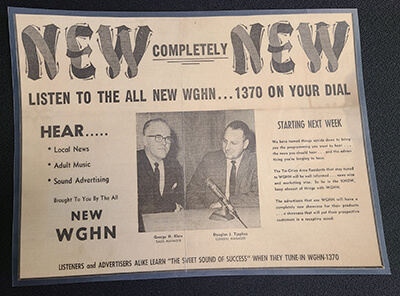 On July 23, WGHN-AM (Grand Haven) celebrated its 65th Birthday with a 3-hour live broadcast in downtown Grand Haven. The broadcast and live event featured interviews with former owners, station staff, news personnel and long-time clients. The event also featured music from the station's on-air timeline of 1956 to 2021, a retro t-shirt giveaway, prizes and A LOT of reminiscing. WGHN will continue to celebrate "65 years" through the rest of the year.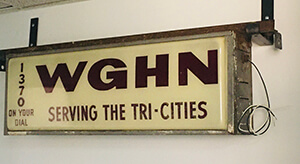 WGHN signed on the air on July 16, 1956. The station was founded by Robert Runyon and Robert Kirby, former employees of WOOD radio and television in Grand Rapids. WGHN went through several ownership changes in the next decade. Over the years, the station also moved several times, from its original studios on Washington Avenue (above Grand Haven Jewelry) to Franklin Avenue to South Seventh Street; WGHN has been housed at its current location on South Harbor Drive in Grand Haven since 1985.
In 2007, then-owners Bill Struyk and Ron Stevens announced in April 2007 that they were ready for retirement and sold WGHN-AM/FM to current owners Will Tieman and Wendy Hart.
Hart told the MAB, "As we celebrate our birthday this year, we have had so much fun hearing from and visiting with former owners, employees and friends of WGHN. These heritage call letters really do stand for and support Grand Haven and the surrounding communities. After 65 years, it's been very rewarding to be part of the ride."
Tieman added, "It's not very often you get to be part of such a great tradition, but we're part of it and we savor it."