WHMI To Air High School Football This Fall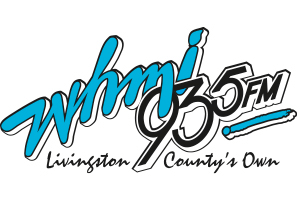 Krol Communication's WHMI-FM (Howell) has announced that the station intends to air local Livingston County High School Football games this fall.  This will be the first time in generation that the station has aired the games.  The broadcast season begins with The Westland John Glenn-Howell season opener August 26, from Memorial Stadium John Dukes Field, right through to the final whistle at Ford Field Thanksgiving weekend. WHMI's coverage will feature our local Livingston County schools: Brighton, Whitmore Lake, Pinckney, Hartland, Howell, Fenton, South Lyon and Fowlerville.
"In our continued effort to bring the residents of Livingston County more unique, entertaining and local broadcasting content, we realized there was a huge hole for local sports coverage" said WHMI Program Director Craig Russell. "By providing play by play of local Livingston County high school football games, we fill that hole for our listeners benefit!"
"The local Advertising Community's response to this unique opportunity has been overwhelming," said WHMI General Sales Manager, Rich Renko. "Live coverage of High School Football allows WHMI and our sponsors to connect with loyal High School Football fans in a way never enjoyed in the station's great history."
WHMI's play by play team will feature nationally known Dan Leach as lead announcer, Lawton Lunce as color commentator and Ryan Wooley as announcer, executive producer and pre, halftime and post game host. The WHMI on-air team has well over 40 years of experience in sports broadcasting throughout Michigan and the Midwest and will bring a level of professionalism to the coverage of Livingston County's Friday Night Lights.
Dan Leach grew up in Detroit and was born in Farmington Hills. He has lived in Michigan, New Hampshire, California, Georgia, Florida and Costa Rica, but always considered Michigan his home. Dan has been a radio host on 97.1 The Ticket in Detroit, Lead Play by Play Announcer for Detroit Titans Basketball and has hosted Q & A forums for the Detroit Tigers and Detroit Pistons.  He graduated from Eastern Michigan University with a degree in Telecom and Film in Journalism.
Lawton Lunce has a Telecommunications/Broadcasting Degree from Michigan State University. He was most recently the DJ and one of the PA announcers for the University of Detroit Mercy Men's and Women's Basketball teams. Lawton had worked with both teams since the 2013 season. He is currently producing, hosting and scripting three online shows. Lawton has previously worked at WILX-TV in Lansing, MI and currently is an employee at Comcast/NBC Universal. Lawton and Dan have been working in the booth together since 2010.
Ryan Wooley joins WHMI's sports crew with a wealth of experience as he has spent the last six years as Eastern Michigan's play-by-play voice for men's and women's basketball on both ESPN3 and ESPN+. In addition to basketball, Wooley has also served as the play-by-play voice for WLND-TV since 2003. Wooley spent 13 years with both 97.1 The Ticket and WWJ Newsradio 950 in Detroit as a sports anchor.  He also runs his own DJ company. Wooley is a 2007 graduate of Eastern Michigan University where he received a Bachelor's Degree
in Electronic Media and Film.