MIOSHA Encourages Employers to Follow Updated CDC Guidance to Contain the Spread of COVID-19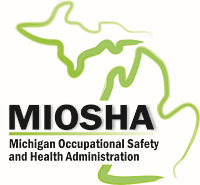 The Michigan Occupational Safety and Health Administration (MIOSHA) is strongly encouraging Michigan employers to follow recently updated Centers for Disease Control and Prevention (CDC) guidelines due to the Delta variant of COVID-19.
"As transmission rates accelerate rapidly in many Michigan counties, Michigan employers should monitor the spread of COVID-19 in their local communities and follow the CDC's guiding principles for both fully vaccinated and unvaccinated people to ensure we are all doing our part to keep workplaces safe for employees and customers," said COVID-19 Workplace Safety Director Sean Egan.
Read the full press release here for more information on the latest CDC guidance.