Michigan National EAS Test Summary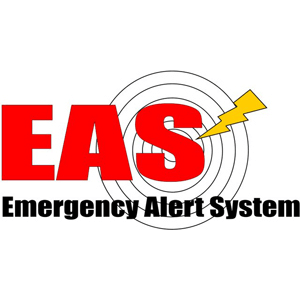 On August 11, the FCC and FEMA conducted the National Period Test (NPT) of the Emergency Alert System, using the "daisy chain" exclusively throughout the country, starting with the Primary Entrance Point stations (PEP) as well as additional feeds through NPR, Premiere Radio Networks and Sirius/XM.
Here in Michigan, WJR-AM (Detroit), the designated PEP for our region, suffered a failure with their PEP feed and the result was no audio.  This directly affected EAS participants in the Southeast EAS region who monitor WJR.  WJR reported to the MAB that the issue was with FEMA PEP equipment both at the head end and receive end.
Elsewhere in the state, there were some concerns, but was a mostly positive experience. State relay and LP-2 WKAR-FM (East Lansing) received and aired the test via the NPR feed.  This was then relayed to the majority of the state, including to the U.P. via WNMU-FM.
LP-1 WCMU-FM  (Mt. Pleasant) and LP-1 WEMU-FM (Ypsilanti) also received and aired the NPR feed out to their respective EAS regions.  While the NPR feed was considered "clean," there were reports that in some instances the audio level was low; and in some areas this got worse as the alert was repeated through the daisy chain.
Other comments received here at the MAB included remarks that the alert tones at the beginning of the test were repeated, sometimes as many as three or four times, as the alert was rebroadcast through the daisy chain.  One ENDEC manufacturer, Sage, remarked that "Only the first tone is removed. If the upstream station sent two attention signals, then you will relay two signals,- the first is removed and regenerated, the 2nd is included as part of the recorded audio."
Discussion on the national EAS discussion board surrounded issues with the distribution of the alert from FEMA, particularly with Premiere Radio Networks, Sirius/XM and NPR.  Quite a few engineers on the board also mentioned the need for more frequent testing, but not necessarily to air.
The test alert was also was to be sent via WEA to cell phones.  The BDR reports that It turns out that even if you are subscribed to WEA alerts – the WEA *test* alerts are not included.
We will await what the FCC and/or FEMA releases regarding the test in the weeks and months to come.
Care to share the share the experience at your station?  Email MAB's Dan Kelley.