WDET-FM Wins National Murrow Award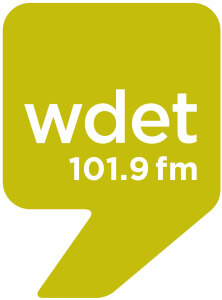 On August 17, The Radio Television Digital News Association (RTNDA) announced that Wayne State University's WDET-FM (Detroit) is the recipient of a 2021 national Edward R. Murrow Award.  The station won in the Excellence in Innovation category in Large Market Radio for its "COVID Diaries: Stories of Resilience" project.  The COVID Diaries was presented in partnership with Documenting Detroit, commissioning six artists to create a multimedia introspective that taps into our shared experience of the novel coronavirus.
WDET-FM joined more than 100 media outlets and news organizations recognized for outstanding work in digital, radio and television journalism in technical and editorial categories.
"A core pillar of RTDNA is celebrating the best in journalism," RTDNA Executive Director Dan Shelley says. "The past 18 months have been some of the most challenging in the history of our profession, and these recipients, among thousands of other journalists, clearly fulfilled their obligations to serve the public."
Also winning a national Murrow was Michigan State University in the Small Digital News Organization category for Excellence in Sound with Protest & Poetry.
A complete list of national winners is available here.
As seen previously in the MAB Newsletter, in May the RTNDA announced the regional winners of the 2021 Murrow Awards with six Michigan stations winning 11 awards:
Small Market Radio
Large Market Television
Excellence in Sound
Shutdown Produces Two Very Different Musical Projects
WMUK
Kalamazoo, MI
Breaking News Coverage
2020 Grand Rapids Riots
WOOD TV
Grand Rapids, MI
Feature Reporting
Sanford Residents Hope for Federal Aid after Devastating Flood
WCMU Public Media
Mount Pleasant, MI
News Series
An Epidemic During a Pandemic
WXYZ-TV
Detroit, MI
Large Market Radio
Breaking News Coverage
Midland floods after Dams Give Way
Michigan Radio
Ann Arbor, MI
Hard News
Hey, Why Are You Still Out? Fear And Duty Collide for Concerned Detroiters
WDET
Detroit, MI
Excellence in Diversity, Equity, and Inclusion
Reasonable and Necessary? The Night Detroit Police Justified Violence
WDET
Detroit, MI
Investigative Reporting
"It's still not right." An investigation into Lakeside Academy
Michigan Radio
Ann Arbor, MI
Excellence in Innovation
COVID Diaries
WDET and Documenting Detroit
Detroit, MI
News Series
Chronicling COVID in Michigan
Michigan Radio
Ann Arbor, MI
Feature Reporting
An unplanned march. An unlikely leader. And, for One Night at least, a Peaceful Resolution
Michigan Radio
Ann Arbor, MI