Public Media Workforce Collaborative Secures Two-Year, $450,000 Grant CPB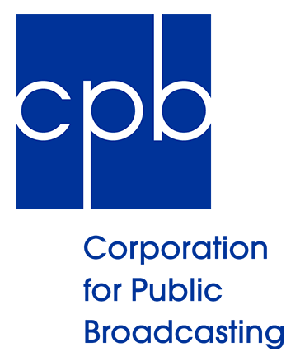 Public media organizations Buffalo Toronto Public Media in Buffalo, N.Y.; Detroit Public TV in Detroit; Ideastream Public Media in Cleveland; and WQED in Pittsburgh have secured a two-year, $450,000 grant from the Corporation for Public Broadcasting (CPB) to advance the next phase of the first workforce collaborative in the public media industry.
This next phase of the public media workforce collaborative (PMWC) launched on July 15, 2021 and focuses on advancing diversity, equity and inclusion (DEI) through specific workforce development initiatives. These include the following elements:
Recruitment Campaign with Message Testing. The collaborative will create recruitment campaigns to better understand how to appeal to culturally diverse job seekers and test recruitment messaging.
Building Staff-Centric Workplaces. Using design thinking practices, the collaborative will test and implement workplace practices, policies and programs that better meet the needs of their diverse workforces.
Training. The collaborative will administer professional development and training, with emphasis on DEI-based training for managers.
Evaluation. Routine analysis of collected data ensures measurement of progress and outcomes from the collaborative's efforts.
Mentor Program. The program pairs those new to the public media industry with those with 5+ years of experience to provide strategic and cultural perspectives.
The funds from CPB also support the creation of a governance structure. In addition, the collaborative is planning to produce a sharable workforce development playbook based on key findings to offer insights and ideas to public media stations nationwide.
"As member-supported nonprofits we have inherent limitations to advancing the development of our workforce because the majority of our funds go directly towards providing services to our communities," said Mike Shafarenko, Chief Experience Officer at Ideastream Public Media. "This support from the CPB provides us with resources to develop innovative and collaborative solutions to advance our workforce development and DEI efforts."
In 2019, the PMWC was formed to share information and best practices among public media organizations of similar size, operations and geography. The collaborative focuses on creating a more diverse, highly skilled workforce and fostering career advancement opportunities. All four participants of the collaborative are member-supported public media organizations that manage television and radio stations and digital media platforms.
"The mission of all PBS stations is to provide the best possible service to our communities," said Rich Homberg, President and CEO of Detroit Public Television. "We can only succeed at that if we fling open the doors of opportunity to all people seeking fulfilling careers in the media. This new and needed infusion of funds by the CPB will allow the four stations in the workforce collaborative to set an example of how public television stations can be a national leader in trust, in content and in talent."