Beasley Names New WRIF PD; Launches New Sports Station
Beasley Media Group/Detroit made several announcements this past week.  The company (8/31) has promoted Jade Springart to the Program Director position at 101 WRIF-FM. She will begin her new position immediately.
Springart, who has been with the station for the past 15 years and started working at the station as a promotions intern, most recently served as Assistant Program Director, Music Director and Midday Host at the station. In her new position, Springart will be responsible for working in conjunction with Beasley Media Group Director of National Content and Detroit Programming, Scott Jameson on overseeing the station's music, on air content, and production, while also overseeing WRIF's social media presence. In addition, she will continue to be heard on the air weekdays from 10:30 a.m. – 3 p.m.
"Jade's ascension is a GREAT story," said Beasley Media Group Detroit Vice President and Market Manager Mac Edwards. "She first joined 101 WRIF as an intern, before moving on to become a part-time weekend on air personality, primary fill-in host, programmer of RIFF-2, full-time midday host, APD, DPD and now Program Director of this incredible brand! Jade has been a key part of the station for the past 15 years. Whatever the task, she is willing to take it on and do it extremely well! I know The RIF is in good hands!"
"Jade is the perfect choice for WRIF- tough, smart and Detroit Rock City thru and thru," said Beasley Media Group Vice President of National Content and Detroit Director of Detroit Programming, Scott Jameson. "Her strong knowledge of the market and RIF's place in it make her the ideal caretaker of these legendary call letters. I'm so proud of her for this well-deserved position."
"It is an absolute honor to wear the PD stripes at WRIF," said Springart. "I'm excited to continue this brand's legacy that I've known and loved for so long. I can't thank the Beasley team and family enough for giving me this opportunity. WRIF has been led by an amazing crew of talent and I've been fortunate to not only learn and grow from them but be a part of their success."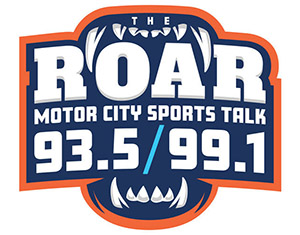 The company also announced this week (8/30) the launch of The ROAR, Motor City Sports Talk 93.5 FM and 99.1 FM.  The station is a collaboration with Woodward Sports, the Michigan Sports Network (MSN) and Sports Map Radio Network.  The station will provide dedicated Detroit sports fans with an exciting brand-new option for local & regional sports talk!
Officially launched this past Monday, the station can be heard via 93.5-FM (W228CJ), 99.1-FM (W256EA) and WCSX 94.7 HD-2. The Detroit PRAISE Network, which was previously on 93.5, can still be heard prominently in the Metro Detroit area on 98.3-FM (W252BX), 99.9-FM (W260CB), and WDMK 105.9 HD-2.
"There's a new sports animal in the Motor City – The ROAR!" said Beasley Media Group Vice President and Market Manager, Mac Edwards. "We are absolutely thrilled to partner with Chad Johnson from Woodward Sports Network as well as Marty Booher at MSN and the crew at SportsMap Radio to deliver some of the most compelling sports content Motor City fans have ever experienced!"
"I am beyond excited for our partnership with Beasley and The ROAR," said Chad Johnson, founder of Woodward Sports Network. "Mac and his team are true professionals. We have built a team comprised of the very best talent in Detroit. The Woodward Sports Network personalities will bring a fresh, credible and knowledgeable opinion that our city has been missing for quite some time. I am so happy that our network can provide Beasley a sports punch that Detroiters desperately seek."
"The move to The ROAR means reaching a wider audience on the FM dial," said Marty Booher, president of the Michigan Sports Network. "More Michigan sports fans can start their day with us at 6 a.m. and end their day with us at 6 p.m. It's good for the listeners in metro Detroit, our marketing partners, the charitable organizations we support and the community."
Launched in 2020, SportsMap Radio is the newest national sports radio network and provides a comprehensive sports talk platform that connects listeners to their favorite content no matter where or how they listen.