WILX-TV Announces On-Air Changes Including New Branding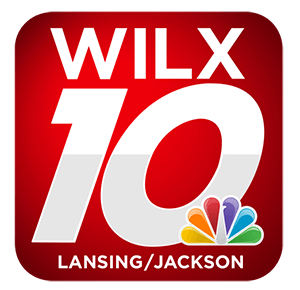 Gray's WILX-TV (Lansing) has announced an updated look and lineup this past week.  The station has launched new on-air graphics, including a new red logo and tagline Breaking News & First Alert Weather. This coincided with the appointment of Darrin Rockcole as First Alert Chief Meteorologist.
Rockcole, who retired from television news last July after 30 years at WILX, has been filling-in on a part-time basis this summer. When presented with the opportunity to return to his old job, he commented, "I love the direction the station is headed, and I decided I'm not ready to give this up yet."
Starting Tuesday, September 7th, Rockcole rejoins the station's morning newscast from 4:30 to 7 a.m.
"Changing from (the previous) "Weather Authority" to "First Alert" is our promise to deliver the earliest possible warning when inconvenient or severe weather could be on the way," said WILX News Director Mike Schram. "Viewers have told us how important this is to them."
"We know that weather is really important to people's lives, and it's not just the big things like tornado warnings," said Provenzano. "It's the rain that cancels plans, the wind gust that tosses around patio furniture… a bolt of lightning when you're on the water."
From the moment a First Alert Weather DAY is issued, and throughout the life of a weather system, News 10 will keep viewers informed. This includes "crawls" and maps on TV, live cut-ins, app push alerts, Facebook and Facebook Live, Twitter and livestreaming on the station's website.
"People need weather information literally in the palm of their hand wherever they are at that moment," said WILX News Director Mike Schram, "That kind of warning can save lives."