WGVU Cool Teacher Returns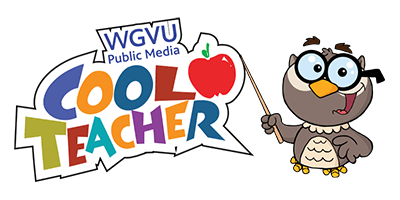 WGVU Public Media (Grand Rapids) has announced the return of its Cool Teacher contest, saying even though school may still look a bit different this year, learning and fun are still happening in classrooms across West and Southwest Michigan.
The station has hosted the contest for 20+ years and the contest highlights dedicated, creative and resourceful teachers in the station's coverage area who work hard each day to have a positive impact in the lives of their students and within their communities.
The station learns about the "Cool Teachers" through the nominations from students. Winning entries qualify for a class party with the station.  Nominations are being accepted through April 1, 2022.
For more information, visit the station's website here.