NAB: Help Your Community Navigate COVID-19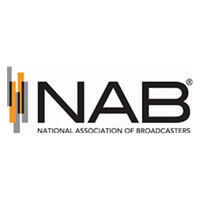 With the COVID-19 Delta variant continuing to wreak havoc on our country, the NAB is once again asking broadcasters to do all they can to encourage listeners and viewers to protect themselves.
Research from the Kaiser Family Foundation (KFF) shows that a significant portion of adults who were initially hesitant to receive a COVID-19 vaccine have since decided to get the shot. Here are the top three reasons they changed their mind:
Seeing that others have been vaccinated safely.
Hearing positive vaccine messages from those they trust — family, friends and doctors.
Learning that not being vaccinated may prevent them from doing certain things.
Your station is a trusted voice in the community with the ability to move the needle in the fight against COVID-19. Please use these resources to help get your community vaccinated.
NAB's Vaccine Toolkit includes:
A new tool that highlights areas of the U.S. that would benefit most from increased vaccination acceptance.
Tracking tools from HealthData.gov that show progress in vaccine distribution by location.
If you're using social media to deliver important messages to your community, don't forget to use the hashtags #WeCanDoThis and #WeAreBroadcasters.