Big Ten Conference Announces The Lisa Byington Award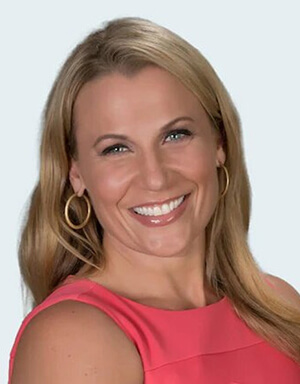 The Big Ten Conference announced last week (10/7) that it will recognize a female student broadcaster each year with the introduction of the Lisa Byington Award. Michigan native Byington, a graduate of Portage Northern High School and Northwestern University has been called "a trailblazer in the industry." She was just named the first woman to call play-by-play for an NBA team, hired by the Milwaukee Bucks. She was also the first woman to do play-by-play during the NCAA men's basketball tournament earlier this year.
Byington announced the 2019 Women's World Cup for Fox and the 2020 Olympic Games as a play-by-play announcer for men's and women's soccer. Byington has also worked as a sideline reporter for the NCAA Men's Basketball Tournament with CBS and Turner since 2017. On March 19, 2021, she became the first woman to do play-by-play in March Madness history for CBS and Turner Sports.
Byington started her broadcast career at WBKB-TV in Alpena.  She then spent nearly a decade at WLNS-TV in Lansing. She worked with the Big Ten Network since its inception in 2006.
The recipient of the Lisa Byington Award will receive a one-week professional immersion at the Big Ten Network studios in Chicago and a chance to record segments for their resume reel.