WXSP-TV Begins Live Local Hockey Team Coverage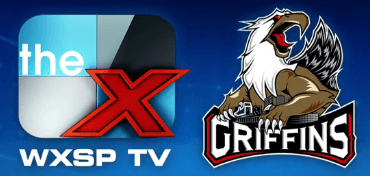 This Friday night (10/15), Nexstar Media's WXSP-TV (Grand Rapids)(sister station to WOOD-TV) begins airing the home games of the Grand Rapids Griffins Hockey Team.  A total of 10 home games will air live on the station this season. The Griffins are the AHL affiliate to the NHL Detroit Red Wings.
Griffins announcer Bob Kaser returns to the booth this season after recovering from heart surgery in February. WOOD-TV Sports Anchor Larry Figurski — who has spent 21 seasons as a Griffins color analyst — and Lou Rabaut will share color commentating duties on the Griffins telecasts, which will be simulcast on WOOD-AM/FM.
Team president Tim Gortsema said, "The opportunity to televise every home is exciting, and we are grateful for WXSP's commitment to the Griffins. Our continued partnership ensures that Griffins fans in West Michigan have a convenient way to watch every home game this season."