Associate Member Spotlight: Michigan Restaurant & Lodging Association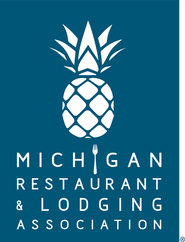 Michigan Restaurant & Lodging Association Extends SCRUB Club Food Safety Education Course for Additional Year!
The Michigan Restaurant & Lodging Association (MRLA) has extended the SCRUB Club curriculum through September 30, 2022. The free online food safety education course which was developed for middle school-aged children and their families was launched in April and previously slated to end September 30, 2021.
"Youth are spending more time in the kitchen cooking, and they need to know basic food safety for their health and well-being," said Amanda Smith, Executive Vice President, Education of the MRLA. "We want to share our extensive resources with the public in an informative, accessible way. The SCRUB Club will help ensure children and their families are consuming food that was properly prepared and stored, promoting good health."
Teachers are encouraged to enter the MRLA's Michigan Food Safety Video Contest. Any Michigan classroom that has 60 percent of the students complete the SCRUB Club course can submit a video. The video should address one of the four core food safety principles: clean, separate, cook or chill. Videos must be submitted by 5 p.m. on December 10. The first-place video will be added to the association's food safety video collection at www.MichiganFoodSafety.com, and will be viewable by the public.
For more information and to register for the SCRUB Club course, visit https://www.michiganfoodsafety.com/