Plymouth-Canton's 88.1 The Park Celebrates 50 Years!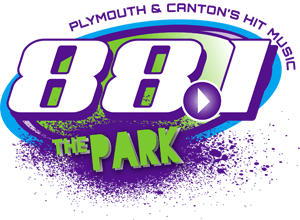 Plymouth-Canton's WSDP-FM (88.1 The Park) celebrated a milestone this past Monday.  The student-run station signed on the air February 14, 1972 with just ten watts of power in mono on 89.3 mHz.  Over the years, the station changed frequencies, increased power, went stereo and increased their broadcast schedule from 6 hours a day to 24/7.
On February 12, the station hosted an Alumni On-Air Day including two alums creating an interview program reflecting on the station. Bill Collins, Plymouth Salem Class of 1976 and Tom Smith, Plymouth Canton Class of 1977. Collins has gone on to be a Ford Motor Corporate Exec in Public Affairs and Tom Smith has had a long career in radio. They interviewed former students and former station advisor John Seidelman. You can listen to their interview program here.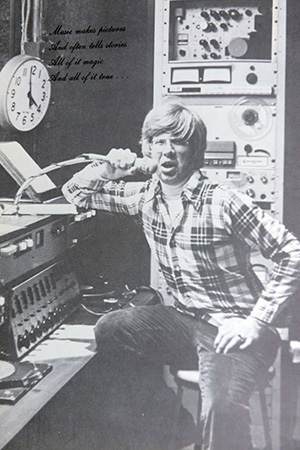 The station is also part of an exhibit at the Plymouth Historical Museum. "Connecting at the Speed of Life" looks at communication changes in Plymouth and includes a tribute to WSDP's 50th Anniversary. It includes a small studio with some of the early equipment from the station and a bunch of memorabilia. It will be up through June.
On it's website, the station, on behalf of our alums, thanks the Plymouth-Canton Community Schools board members, administration and staff that kept the station on the air through some very challenging years, allowing students to learn, prepare and thrive. The station also thanks all of the students that have been part of the station. The station also acknowledges former station managers including Bonny Dore, Mary Phyl Godfroy, John Seidelman, Jeff Cardinal, Andrew Melin and Dave Snyder.
WSDP has been honored by the MAB Foundation as High School Station of the Year multiple times in its history, including the last four years.  The station has also found recognition on the national level as with multiple nominations for the prestigious Marconi award for Non-Commercial Station of the Year by the NAB.