Michigan Broadcasters Impacting Lives: The MAB Community Book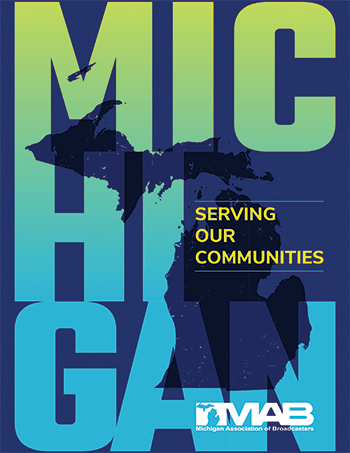 Michigan broadcasters give a voice to the communities we serve. Local TV and radio stations deliver impactful work, daily, on-air, but as important is the work state broadcasters do in their communities.
Over the past two years, especially, Michigan broadcasters have answered the call and have been a pivotal resource for the state. From providing life-saving information on the pandemic, to covering elections and social justice, broadcasters in the state give Michiganders information needed to make decisions that impact their lives.
But, the work doesn't stop there. Broadcasters extend their hands to raise money for organizations in need and bring awareness about businesses that help keep the state moving forward.
The MAB Community Impact Book highlights some of the incredible work of MAB member stations, but these are just SOME of the initiatives happening at stations in the state. So many others take on efforts that aren't captured but are equally important.
The MAB is proud to share the work of our members. Keep up the great work and thank you for your commitment to serving the state.