NAB Files Comments Opposing Proposed Forest Service Fees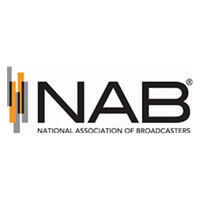 The National Association of Broadcasters (NAB) has told the FCC that it opposes a proposal from the U.S. Forest Service to assess an annual programmatic fee on communication uses to cover the Forest Service's costs of administering its communications use program.  A survey by your MAB indicates that this proposed fee could impact some Michigan Broadcasters with transmitter sites and communications equipment on towers, either leased or owned, that are located on Forest Service lands.
"NAB believes the Forest Service's current proposal is unlawful, inequitable, and undermines the public interest," the association told the commission in comments filed this week. "Citing the 'need for wireless connectivity for teleworking, tele-education, telehealth, and telemedicine,' and the need for the Forest Service to 'do its part by ensuring it has the necessary staff and expertise to administer its communications use program,' the Proposed Rule seeks to collect an additional 'annual programmatic administrative fee of $1,400 per communications use authorization for wireless uses such as television and radio broadcasting, cellular telephone, and microwave' to cover the costs of administering the Forest Service's communications use program."
NAB said the proposed fee would increase the total fee liability for existing broadcast uses serving smaller communities by nearly eight-fold in some cases, threatening their economic viability and potentially resulting in the loss of essential broadcast services in rural and remote areas.
"While NAB agrees that providing increased broadband access to rural communities is an important objective, the Proposed Rule undermines television viewers' access to critical news and information in the process by drastically increasing the total fees broadcasters serving rural populations pay for communications use authorizations," the association said. "Over-the-air broadcast television and radio are important sources of news and information to Americans, particularly for households with limited income in rural and tribal areas."
Read the complete NAB filing here.