Mid-West Family's WYTZ Raises $40,000 For St. Jude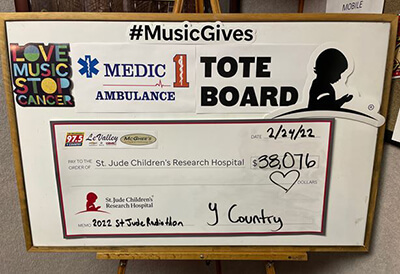 Mid-West Family's WYTZ-FM (Bridgeman/Benton Harbor/St. Joseph) held its annual 2-day radiothon February 23-24 for St. Jude's Childrens Hospital, meeting their goal and raising a total of $40,000!  The station has been holding the annual radiothon for 17 years now.
The station's morning show host Matt Malone said, "The total amount for every year we've done this, we've raised over a half a million dollars out of all the years…Last year alone was $36,000."
Malone told sister station WSJM that the work done by St. Jude benefits hospitals nationwide. He says it's amazing to be able to make a difference, and it's all because of the radio listeners of southwest Michigan.