WOTV 4 Women Rebrands to ABC 4 West Michigan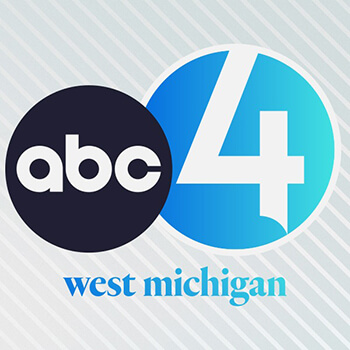 Nexstar's WOTV-TV (Battle Creek/Grand Rapids) has announced the next chapter of its brand evolution. On March 23, viewers began experiencing their favorite WOTV content as "ABC 4 West Michigan."
ABC 4 West Michigan focuses on several brand pillars including special features on entertainment content, local guides and contests.  The station's entertainment-centric rebrand happens just in time for Hollywood's biggest night; The 94th annual Oscars are set for Sunday, March 27 at 8 p.m. on ABC.
"The station is really curated from the type of content our viewers and digital users have shown us they want. We're excited to deliver even more local lifestyle content and fun entertainment stories across our platforms," said WOOD-TV Vice President and General Manager, Julie Brinks. "We are an ABC station that serves the largest footprint in West Michigan, and we want to be viewers entertainment escape every day on all the platforms."
ABC 4 West Michigan debuted a brand-new graphic look, designed in-house and including an eye-catching primary color palette and energetic design elements. The station will feature content from four local television personalities; Maranda, with a focus on children and families, Jordan Carson featuring community content, Morgan Poole spotlighting entertainment and Alec Giannakopoulos centered on ABC sports.
ABC 4's website remains part of the station group's primary website WOODTV.com and can now be found at abc4westmichigan.com or WOODTV.com/abc4. Viewers looking for a daily dose of fun can now turn to ABC 4 West Michigan starting Wednesday, March 23, 2022.