PBS and Member Stations Named "Most Trusted" Media Organization for 19 Consecutive Years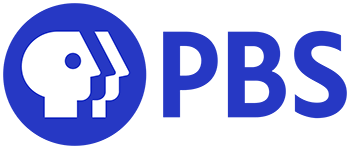 WKAR Public Media alerts us that PBS was recently named the most trusted media organization for the 19th year in a row, according to a nationwide survey. PBS continues to outscore government institutions and media sources— such as broadcast, cable, streaming and social media— in both value and trust, respectively.
According to survey results, 80% of respondents believe that the taxpayer dollars provided to PBS are a good investment. Furthermore, 86% agree that PBS member stations, like WKAR, provide excellent value to the communities they serve.
Throughout the COVID-19 pandemic, PBS (and WKAR) offered important and timely services to local communities, teachers, parents and students. In response, 87% of those surveyed named PBS KIDS the most educational media brand, and 84% of parents agreed that PBS KIDS helps prepare children for success in school. PBS also remains the most trusted source for news and public affairs programming, outranking ABC, CBS, CNN, Fox News, MSNBC and NBC.
Not only do viewers trust PBS, but they also see themselves reflected in PBS's content offerings. 75% of those surveyed agree that PBS content features a diverse range of people and 74% agree that PBS content appeals to people from diverse backgrounds.
"The trust that PBS and our member stations hold with the American public is an important measure of our success," PBS President and CEO Paula Kerger. "As we prepare for the future, public television will continue to serve as a source of education, entertainment and inspiration for the American public."
View PBS's 2022 Trust Flyer.