Audacy Detroit Hosts 'Step up to the Plate' Radiothon for Detroit PAL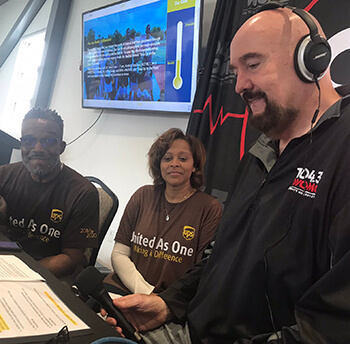 This past Monday (4/25), Audacy-owned stations in Detroit, including WWJ-AM, WXYT-FM, WYCD-FM, WOMC-FM and WDZH-FM aired the 2nd annual Step Up To The Plate Radiothon to benefit PAL, the Detroit Police Athletic League.  PAL supports approximately 10,000 Detroit area kids and160,000 kids since 2007, according to the organization.
So far, the 13-hour Radiothon has raised over $50,000 for the organization and the fundraising continues with an online auction.
PAL Chief Development Officer Monica DeJesus joined WWJ's Jonathan Carlson live Sunday morning to talk about what PAL means to the community: "Our main focus has always been sports as a hook, teaching the values for on the field, as well as after the field," DeJesus said.
The non-profit PAL teaches those values through the GREAT model, which stands for Goal setting, Resilience, Embracing a healthy lifestyle, Accountability and Teamwork.