Kevin 'Meatball' Kerr Joins Townsquare's WRKR-FM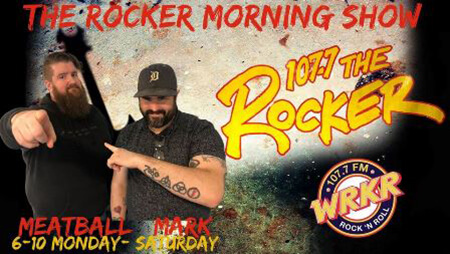 AllAccess reports that Kevin "Meatball" Kerr has joined Townsquare Media's WRKR-FM (Kalamazoo) as co-host of the station's "Rocker Morning Show."  Kerr has been teamed up with Mark Frankhouse and started on-air this past Monday (4/25).
Kerr most recently was Program Director at KICT-FM in Wichita, Kansas. In a Facebook announcement, Kerr wrote, "I am stoked to finally put it out there… you're looking at the new morning man for the 'Rocker Morning Show' on 107.7 RKR in Kalamazoo, MI!  My dude, Mark Frankhouse, is gonna show a new Michigander how things are really done up here!"
His first radio was job board-oping high school football games for a station in Ardmore, Oklahoma. In an interview he said his first "real" gig was the morning news guy and "computer and web" guy for the Southern Oklahoma Radio Center, KKAJ, KTRX, KVSO and GTO 107 (KYNZ), all in Ardmore.  He joined KICT in 2018 for afternoons, eventually moving into the Program Director position.
Welcome to Michigan, Meatball!