Michigan Broadcasters at NAB Show 2022!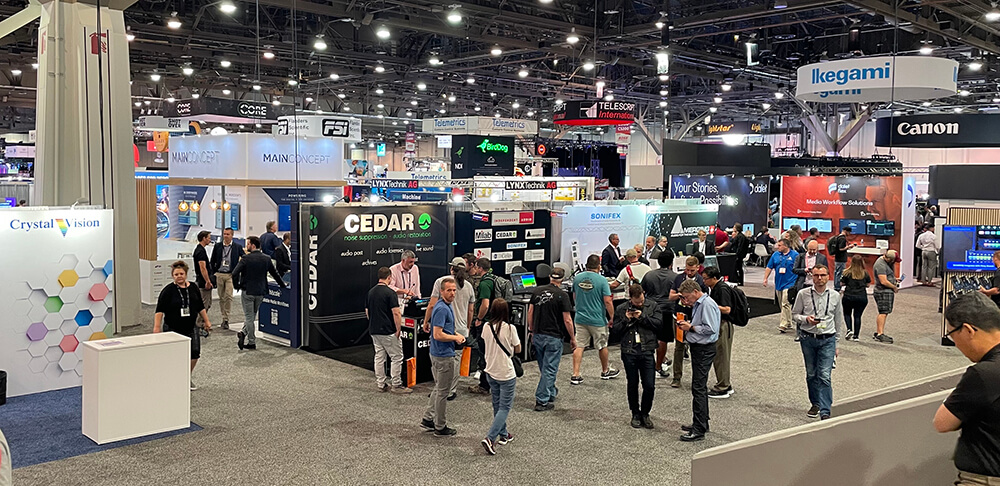 By: Sam Klemet, President & CEO
Michigan Association of Broadcasters
The bright lights of Las Vegas were dimmed by COVID, but this week's NAB Show injected renewed energy and life not only in Sin City, but also the broadcast industry.
The four days of connecting, idea sharing and celebrating was a vivid reminder about the strength and importance of the industry.
Michigan Broadcasters were present throughout the show. Those like Julie Koehn of WLEN hosted a conversation on small market radio and what can be done to ensure its viability moving forward.
Michigan Radio was on the show floor displaying their innovative Minutes tool to help cover public meetings for dozens of cities and counties across the state. The database of rough, automated transcripts of meetings is updated every day.
"I heard this thing was going to be big, but the scale and depth of what's offered is way beyond what I was expecting. I'm grateful for the PILOT innovation challenge, because it allowed us to get our idea in front of far more people than we could have in any other way," said Dustin Dwyer, Michigan Radio. "And beyond that, it was just great to see all the amazing things people are working on in this industry. Coming from a mid-sized station, it expanded my view of the possible and left me feeling even more ambitious and excited about what we might be able to achieve."
And students and educators from Michigan State University were able to tour the show and sit in on information sessions including by Lester Holt, Nick Cannon and NAB Leadership.
If there are questions about the future of the industry, they were answered quickly and loudly in Las Vegas and the answers were, there is a lot of momentum for local TV and radio and the industry is making an impact every day and shaping the way we live, work and play.