Latitude Media Launches MyMichiganPodcasts.com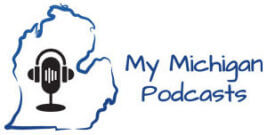 Latitude Media, parent company of Mt. Pleasant-based radio stations WCZY-FM/WMMI-AM/FM (My1043 & Buck 92.3) has announced the addition of a new way to broadcast to its listeners and local businesses alike with the advent of MyMichiganPodcasts.com!
"The premise of developing this platform is to get our listeners, from all over the world, to be able to be in tune with our local area, regardless of where they are geographically" says Shawn Powers, Operations Manager at Latitude Media. "The content we are currently providing is Local Sports that you can't get anywhere else. Lifestyle driven content with "In the life of Shawn," local non-profit organizations, their events & fundraising info with "Mid Michigan Matters" and our new feature "Bob Around Town" where Latitude Media owner/operator, Bob Peters, talks with locals about interesting stories.
As this platform continues to be developed we are also encouraging local business owners to get in on this innovative technology by giving them the opportunity to share their stories and insight to their businesses with our audience.
The platform can be downloaded to both Android and iPhones.
For further information, contact Bob Peters/Owner of Latitude Media at (989) 772-9664 or via email bob@wczy.net. For additional information visit www.my1043.net or www.Buck92.com. Social Media: www.Facebook.com/my1043 and www.Facebook.com/Buck923Radio.