WDET Partners with StoryCorps to Foster Connection Across America's Political Divides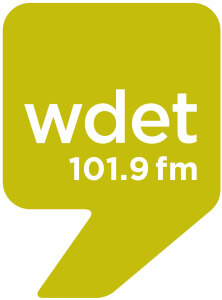 WDET-FM (Detroit) has partnered with StoryCorps — the national nonprofit dedicated to recording, preserving, and sharing the stories of Americans of all backgrounds and beliefs — as part of StoryCorps' One Small Step Radio Station Hubs project. Citizens from across the political spectrum are invited to participate by signing up at wdet.org/onesmallstep.
WDET is one of six public radio stations throughout the country selected to receive training and production assistance to collaborate on StoryCorps' One Small Step initiative, which facilitates conversation and connection between those of opposing viewpoints. One Small Step is made possible with support from the Corporation for Public Broadcasting (CPB).
"At WDET, we are humbly aware that we play a significant role in preserving democracy through civil conversations, unbiased news and responsible free speech," WDET General Manager Mary Zatina said. "We worked hard to bring the One Small Step program to the metro Detroit community so people on opposite ends of the political spectrum can find common ground and shared humanity to help unite our neighborhoods, state, country and world during these tumultuous times."
Each year, StoryCorps partners with public radio stations to administer One Small Step and connect people in their communities. In addition to WDET, the 2022 One Small Step Radio Station Hubs are WUTC in Chattanooga, Tennessee; KSUT in Ignacio, Colorado; Georgia Public Broadcasting radio stations across the state of Georgia; WHQR in Wilmington, North Carolina; and WTIP in Grand Marais, Minnesota.
"Since StoryCorps' founding almost 20 years ago, our mission has been to remind each other of our shared humanity through the act of listening. One Small Step builds on this work to address the crisis of contempt ripping at the seams of our nation," said Dave Isay, StoryCorps' founder and president. "We are grateful to the Corporation for Public Broadcasting for supporting One Small Step, and to WDET for partnering with us to gather and share recordings. The initiative is ambitious, but we're confident that by working together in Detroit, we can show the country that an alternative to toxic polarization is possible."
Partnering on this project with WDET to reach out to a wide variety of citizens with diverse opinions are Bridge Michigan, The Civility Project, Affirmations and WJR Radio.
Two members of each participating station are trained by StoryCorps staff. The stations will receive program support and a customized set of professional recording equipment for in-person recording, as well as access to StoryCorps' remote recording platform, which can be used to host conversations virtually.
Trained station staff members will facilitate and record conversations between community residents of differing political persuasions, and selected interviews will be shared across each station's media platforms. Stations will also team up with community organizations to spread the word while collaborating with StoryCorps to match participants and record conversations through the end of the year. The project includes a series of public listening events, streamed online.
"One Small Step uses conversation to help people reach across political divides to find common ground," said Patricia Harrison, president and CEO of CPB. "By working with local public radio stations to connect people with different backgrounds and political beliefs, One Small Step is helping stations strengthen their communities, one step at a time."