Broadcasters Invited to Auto Tech Conference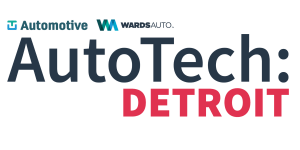 AutoTech: Detroit and the WardsAuto Interiors & UX Conference bring together the full automotive tech industry to immerse attendees in the future of automotive, by showcasing the newest tech and the latest vehicles. We gather the automotive and technology communities like no other event.
The event will take place next week, June 8-9 at the Suburban Collection Showplace in Novi.  The show is a celebration of developments and achievements within the automotive tech industry. During the event we will be hosting the Informa Tech Automotive Awards, the Wards 10 Best Interiors & UX Awards, award-winning vehicle displays & tours and Automotive Inspire Interviews.
The Performance Pass is free to the press and includes access to:
All Conference Sessions
Roundtables & Working Groups
Sponsored Workshops / Roundtables
Networking Opportunities
Informa Tech Automotive Awards on June 7
Wards 10 Best Interiors & UX Awards on June 8
All Wards 10 Best Interiors & UX Winning Vehicles Displayed
Matchmaking Services
On Demand Slides / Videos
Pre and Post-Event Access to Virtual Environment
Access to the Exhibition Hall
Access to the Free Content Track
Exclusive Content from Informa Tech Automotive Group
Members of the press have full access to the event and can register at https://wardsauto.informa.com/autotech-detroit-media-registration/